"Without me knowing, by being vulnerable, I would actually feel so much better on the other side"
ex-Springbok Rugby Player. World Class Athlete. Mental Health Advocate. Smiler. Motivational Speaker. Boere Seun. Truth Seeker. Host of Life with AJ Podcast.
Many young boys and girls around the world spend their childhoods obsessing over their sporting heroes and heroines. The walls of their rooms are covered with posters of these icons, and they spend countless hours in their backyards pretending to be or to play like them. It's beyond their wildest dreams that one day, they may get to play the sport themselves as a professional, or perhaps even meet their hero in the flesh.
Our Podcast guest this week, AJ Venter, is one of those heroes whom we got to meet and speak with!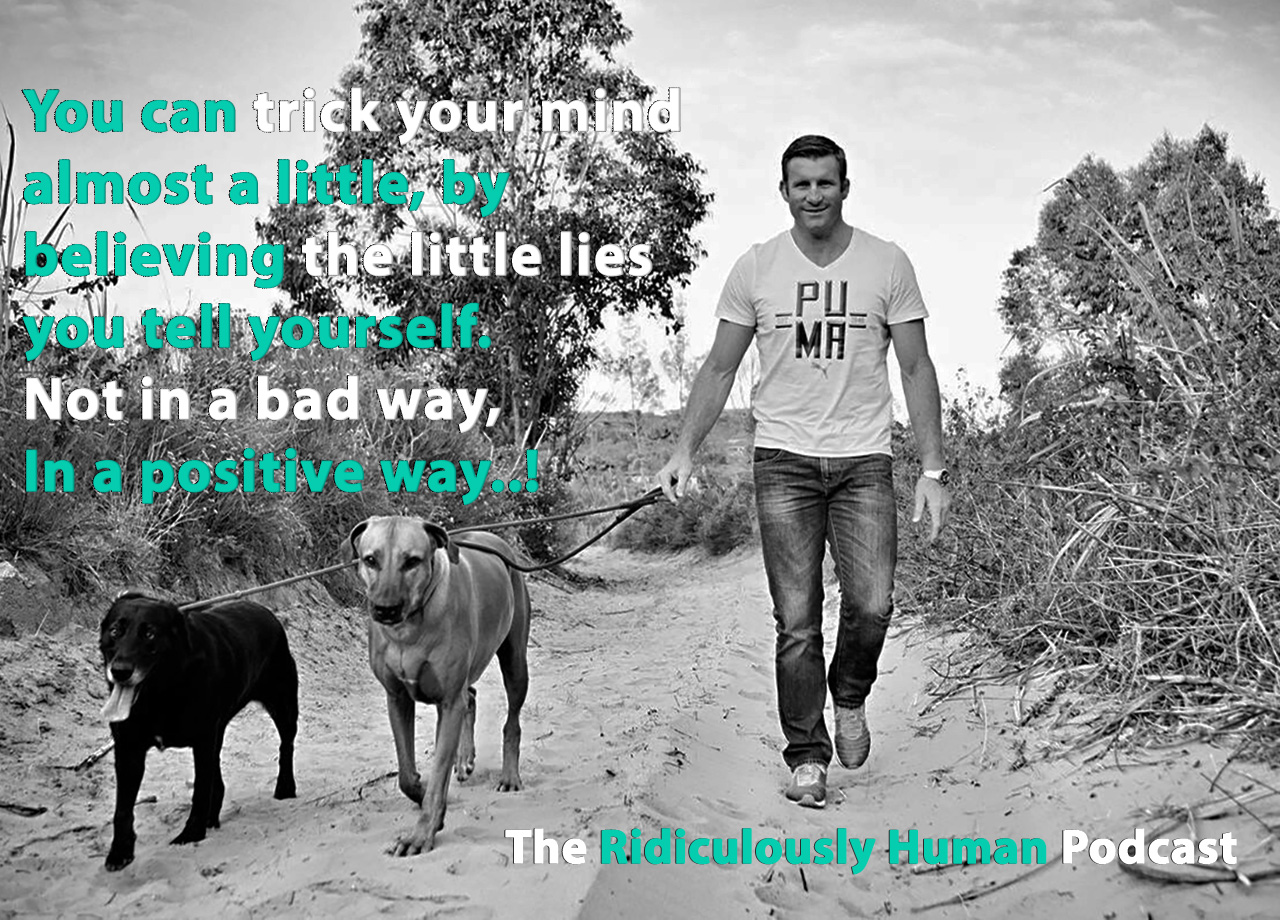 AJ Venter is an absolute beaut of a human being. He grew up like many farm boys in The Free State, by spending his school time barefoot on the ice-cold and rock hard rugby pitches, and social time with a pellet gun or rifle walking the fields of their family farm in his veldskoene.
Rugby was his forte and playing was a passion which just allowed him to use his finesse and skill to climb the ranks through high school, provincial levels, and ultimately on to the international stage.
After school, he had the opportunity to go on his first overseas trip to Italy and ended up staying there for 3 years. He could not believe his luck, and twice a week he would get on the train and go to Venice to just walk around, all bright-eyed and bushy-tailed.
AJ, ended up representing his country, South Africa, 25 times in the Green and Gold jersey of the Springboks. An honour that he will forever cherish. However, all good things do eventually come to an end, and as AJ says, "The day you retire from rugby, your real-life starts." Any transition is difficult, but one of such vast changes can be extremely tough and confusing.
Retirement, his business and financial losses, together with two divorces and other relationships not working out, resulted in self-doubt and him questioning his abilities. These ultimately led to AJ having a nervous breakdown and suffering an anxiety attack.
Thankfully with the help he received, AJ managed to turn his life around by working on his internal game and mindset, day in and day out. He created new healthy habits, slimmed down his group of friends, started meditating, stopped watching the news, and is now reaping the rewards.
AJ has used his precarious situation to help others now too. It took him around a year to open up and start talking about his problems because it wasn't something he really wanted people to know about. However, once he opened up the door of vulnerability, he realised it was not only part of his healing process, but it allowed others to speak about their issues too….and boy did those floodgates open!
Most recently he has launched his own podcast, Life with AJ Venter, where he speaks to people from all different spheres about their life experiences.
We hope you enjoy this conversation as much as we did.
Let's find out what it means for AJ Venter, to be Ridiculously Human.
Your fellow beings,
Craig and Gareth
Other relevant points discussed and mentioned:
The Bambuseae Rhythm Section – Check them out here
Simon Van Gend Band – Check them out here
Right Hook Request
HOW CAN YOU SUPPORT THE PODCAST?
We know this is always a big one to ask and you hear it a million times but anything you can do to help us get our podcast out there into the ether will be massively appreciated!
Please tell Your Friends & Share Online