"You've got to follow your gut, if you know something is a bit shaky, try to fix it because you're going to live with it for the rest of your life"
Platinum Singer-Songwriter. Lead Singer of Springbok Nude Girls. Hero. Fine Artist. Smiler. Sci-Fi Fan. Rock Star. South African Legend.
It's fascinating that in every single country of the world, there are musicians and bands who are absolute superstars within their own country.
Our guest this week, Arno Carstens, is a South African rock idol. Arno and his band shaped the lives of a generation in South Africa. They gave hope and a voice to the youth of an era which went through a major transition and change in the country.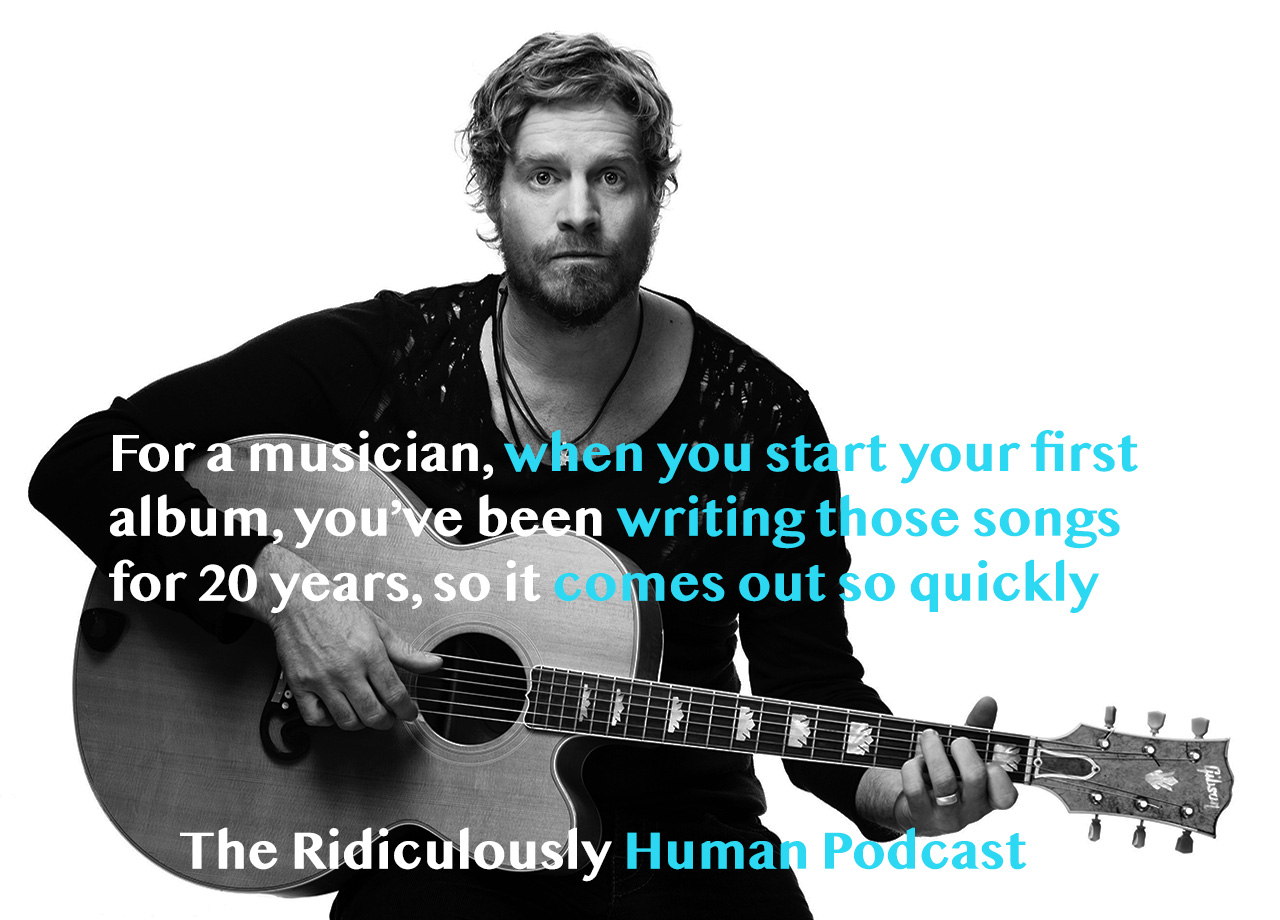 Arno grew up in Worcester, South Africa, as the youngest of four boys. The quality of the radio stations and the radio signal were so bad where he lived, that they used to import music from the UK to listen to. Growing up during Apartheid in South Africa, meant that there was almost no exposure to the outside international music scene.
In 1994, his initial breakthrough came when his newly formed band played at an open-mic night, in a University town called Stellenbosch. The owner of the bar was impressed and said they had two weeks to get a bunch of songs together and to come back and play again.
That is when the Springbok Nude Girls, were born. They represented so much about South Africa at the time and became an iconic band of their generation.
Their genre was hard to pin down. It was an eclectic mix of many styles which represented their individual tastes in music, but also exemplified a very expressive time in South African culture, after being oppressed for so many years during apartheid.
Like many great rock bands, they eventually split after jamming for seven years to crowds around the world, and went their own ways. For Arno, it was an opportunity to begin a solo career.
During his career as the lead singer of The Springbok Nude Girls and as a solo artist, he released 12 studio albums, 5 as the lead singer of Springbok Nude Girls, 1 as half of the Electronica project, Bhelltower and 6 as a solo artist. He has enjoyed over 20 top ten singles and won multiple SAMA Awards.
In this Podcast, we discussed everything you'd want to know about a rockstar lifestyle. However, the most refreshing thing was to speak with a childhood hero and find out what a genuine and authentic person he is. With a smile brimming from ear to ear, it was like having a chat with your long lost buddy.
We hope you enjoy this conversation as much as we did.
Let's find out what it means for Arno Carstens, to be Ridiculously Human.
Your fellow beings,
Craig and Gareth
SHOW NOTES
Background, Context & Reference
Connect with Arno Carstens:
Arno Carstens: Art, Gigs and Band:
Arno Carstens Fine Art
Arno's Gig Guide
Lana del Rey
Idles
The Smiths
Pixies
Cocteau Twins
Pearl Jam
Duran Duran
Re Flex
Pink Floyd
Black Sabbath
Led Zeppelin
Bob Marley
The Doors
Depeche Mode
Tears for Fears
Music By
The Bambuseae Rhythm Section – Check them out here
Simon Van Gend Band – Check them out here
Right Hook Request
HOW CAN YOU SUPPORT THE PODCAST?
We know this is always a big one to ask and you hear it a million times but anything you can do to help us get our podcast out there into the ether will be massively appreciated!
Please tell Your Friends & Share Online