"Here I am. Rock me like a hurricane! Let's do this"
Marketing and Advertising Guru. Outdoors Fanatic. People's Person. Music Lover. Mom. LGBTQ Advocate. Emotional Optimist. Coach. Smiler. Chief Heart Officer at VaynerMedia.
Imagine a CEO says that she/he works for the 700 people who fall under them in their organisation. Say What??! Working for your employees and not the other way around? Funnily enough, by taking full responsibility for how your staff perform and operate, and ultimately doing your best to ensure that they are happy, fulfilled and appreciated in their positions, is something that will differentiate your business in this era.
This week's Podcast guest, Claude Silver, is a lady who operates by that exact ethos, and is literally obsessed with changing how large organisations operate. In her role, at one of the world's leading advertising, marketing and design agencies, she gets to spend a large portion of her time, meeting, greeting, speaking and listening to the people that she works for i.e. the 700 staff reporting into her.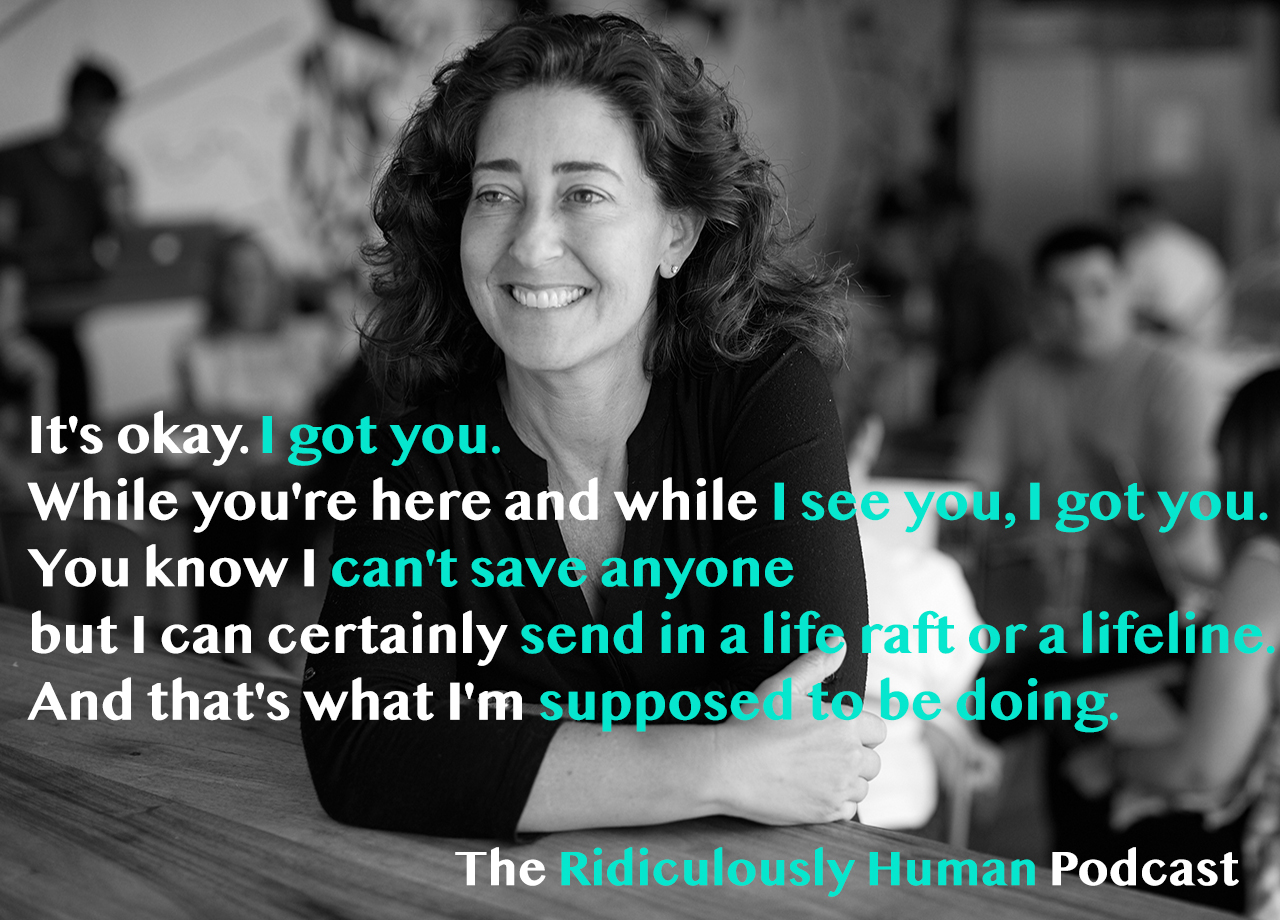 Claude is a native of New York City. She was never the most academic of children, even though her family was a very smart bunch of people. However, the other family traits of being altruistic, creative and generous, are ones which she took on in abundance.
Claude allowed her intuition to guide her for much of her life, which meant that she also enjoyed living an experimental and experiential life. She started dabbling in recreational drugs in her teenage years, which ended her chance of truly fulfilling her potential as a highly skilled tennis player.
Sadly and unintentionally, she replaced the drugs and tennis with a highly abusive relationship. It was her first relationship with another lady, so there were also those added pressures. The physical abuse and beatings she experienced, deeply impacted her.
After years of running her own business and holding senior leadership positions at prestigious advertising and marketing Agencies in San Francisco and London, her life would take an incredible turn. In 2013, her best friend introduced her via email, to a rather renowned man. A month later, Claude flew to New York, and within five minutes, pretty much fell 'in-love' with her future manager, Gary Vaynerchuk, the CEO of VaynerMedia.
Claude is now the Chief Heart Officer at VaynerMedia. Her primary objective is to scale Gary Vaynerchuk, together with overseeing anything and everything that has to do with their people.
We think you'll agree that Claude is one exceptional lady, who leads from the front, with open arms and an open heart. She provides light and comfort in the corporate world when it can often seem more doom and gloom than anything else. Between herself, Gary, and the people that they work for, they are changing the shape of how we work and how companies treat and respect their employees. We encourage you to take a step into their lanes and do the same thing!
We hope you enjoy this conversation as much as we did.
Let's find out what it means for Claude Silver, to be Ridiculously Human.
Your fellow beings,
Craig and Gareth
Other relevant points discussed and mentioned:
Music By
The Bambuseae Rhythm Section – Check them out here
Simon Van Gend Band – Check them out here
Right Hook Request
HOW CAN YOU SUPPORT THE PODCAST?
We know this is always a big one to ask and you hear it a million times but anything you can do to help us get our podcast out there into the ether will be massively appreciated!
Please tell Your Friends & Share Online