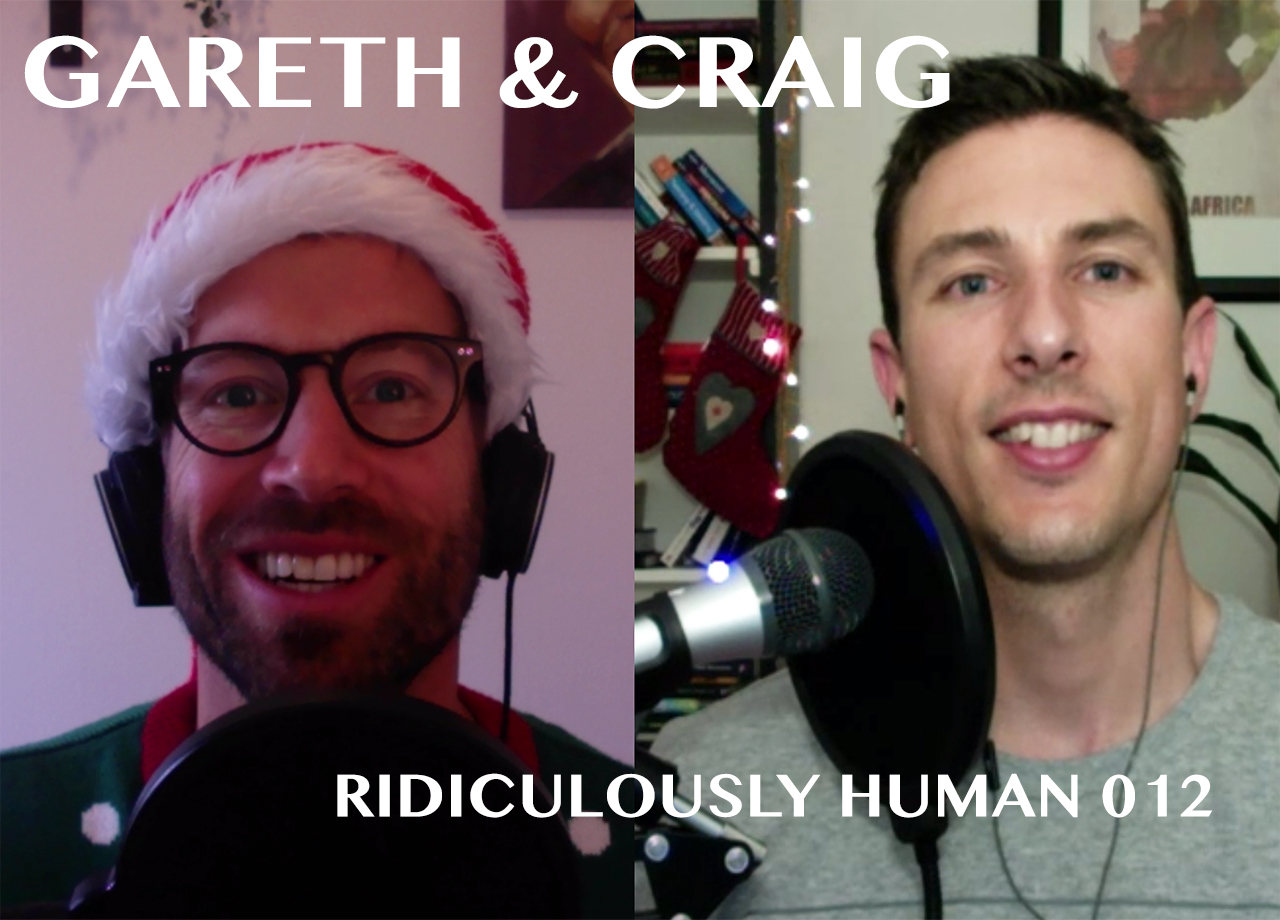 Festive and Season Greetings from your podcast hosts, Craig and Gareth! We hope everyone has had a merry xmas with lots of fun, laughter and good times, while connecting with the other ridiculously awesome humans in your life!
This is our Christmas episode, which is just us having a chat with each other, discussing our experience of the Podcast so far!
For both of us this journey has been absolutely epic. It's quite surreal, in a way to be sitting here, 12 episodes in, 3 months later. It's cool to think that it all started as a fun idea while chatting in a bar, in Madrid, two years ago!
We have been really humbled by the amazing people who have agreed to be guests on the podcast this year. Absolutely every single one of them has been a superstar in their own right and provided so much value to ourselves, our listeners and to help us get the podcast up and running. Words cannot express our thanks and gratitude enough for their time and input.
There have been many great lessons for us. We've learnt so much from a technical perspective in terms of how to set-up a podcast. Our guests have made us both reflect on our own lives with things we can add to make us better humans. Our listeners have been instrumental with their feedback to help us refine many aspects of the podcast, as well as rating and reviewing the podcast online.
Feedback is our energy and we have been so surprised at the impact some of these conversations have had on our listeners. Each message we receive validates why we are doing the podcast. The openness of our guests and their storytelling has provided so much motivation and inspiration.
For us, this journey is just the start and we are more motivated and amped about the future than ever! We cannot wait to take the podcast to the next level and have exciting and bold plans in 2018.
Thank you for giving us your time and for making this a dream come true.
Let's find out what it's meant for us, Craig and Gareth, to have been hosts of The Ridiculously Human Podcast in 2017 🙂
Your fellow beings
Craig and Gareth
Other relevant points discussed and mentioned:
Hard House Track mentioned Don Diablo – Casa Del Diablo. Listen from 2:20
Music By
The Bambuseae Rhythm Section – Check them out here
Right Hook Request
HOW CAN YOU SUPPORT THE PODCAST?
We know this is always a big one to ask and you hear it a million times but anything you can do to help us get our podcast out there into the ether will be massively appreciated!
Please tell Your Friends & Share Online