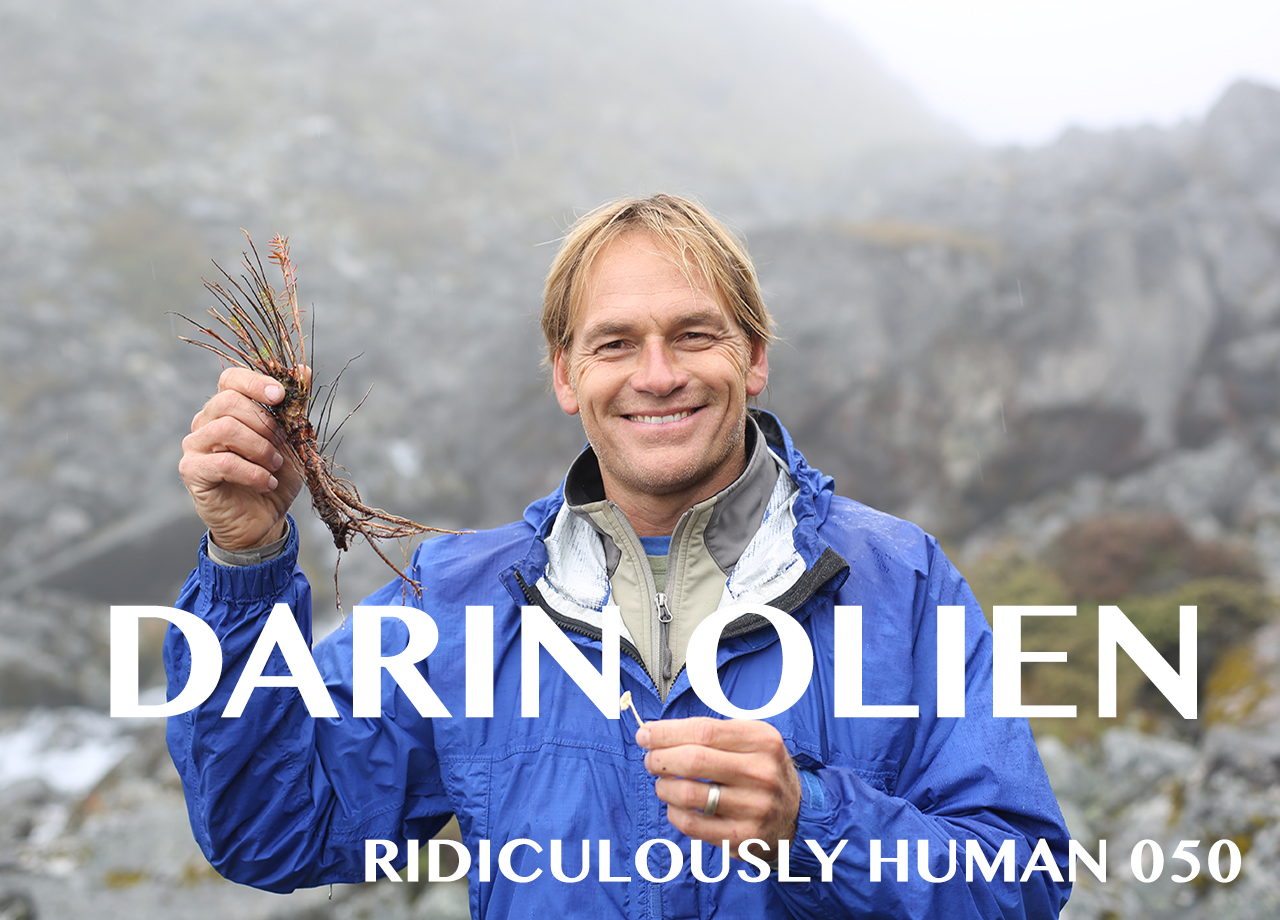 "In life you're not given this manual, but this manual is given to you upon your willingness to receive the information around you"
Superfood Hunter. Conservationist. Jacked Vegan. Hydration Expert. Author. Founder of Superlife. Supplementation Formulator. Surfer. Misfit Member. Ethically Astute. Awesome Dude.
It is said that there are up to 5.5 million undiscovered species, both plants and animals, on earth. We are each responsible to start becoming mini-conservationists in our own way, to protect the land we live on, for the benefits of ourselves and the entire ecosystem we live in.
Our guest this week, Darin Olien, is a man on a mission to help us all achieve our optimal health. Darin has dedicated much of his life to discovering the undiscovered. He has explored many parts of our beautiful habitats, met indigenous tribes, put himself in danger and ventured into the unknown.
Darin was born in Minnesota, USA. He was born 2 months premature and only given a 50% chance of living. He had a tough childhood too, partly because his Dad was an alcoholic, until Darin was 4 years old. A certain accidental incident, which involved Darin slicing open his chin on empty beer bottles, led his Dad to sober up.
A football injury in college really forced Darin to start experimenting with more natural ways of healing, compared with what western medicine was offering him. In 2005, his Dad started drinking again after 30 years of being sober, it was tragically fatal.
A big breakthrough came when Darin was asked to design and create a supplement for the brand, Beachbody. He spent a few years formulating the best and most natural supplement he could, called Shakeology. To this day, it is still their best seller.
Darin has only grown ever since then. He is now recognised as an authority on nutrition, hydration and the power of foods and herbs. His latest project which is hugely inspiring, is a business called Barukas, which farms Baru nuts. Darin is helping the local indigenous communities of Brazil, to create a better life for themselves through the farming of these nuts. The way he goes about business is with the greatest integrity and respect, which is another reason we hold this man in such high regard.
We hope you enjoy this conversation as much as we did.
Let's find out what it means for Darin Olien, to be Ridiculously Human.
Your fellow beings
Craig and Gareth
SHOW NOTES
Background, Context & Reference
Connect with Darin Olien:
Darin's Products and Book:
Barukas – Baru Nuts (Use Promo Code 'human' for 15% off your first order. All proceeds go towards helping the local indigenous people)
Superlife Blog
Superlife Book – The 5 simple fixes that will make you healthy, fit and eternally awesome
Other relevant points discussed and mentioned:
Music By
The Bambuseae Rhythm Section – Check them out here
Simon Van Gend Band – Check them out here
Right Hook Request
HOW CAN YOU SUPPORT THE PODCAST?
We know this is always a big one to ask and you hear it a million times but anything you can do to help us get our podcast out there into the ether will be massively appreciated!
Please tell Your Friends & Share Online