"It's about finding the stories that matter, and giving a voice to those whose voices are not being heard"
Documentary Filmmaker. Science Communicator. Solo Female Traveller. Extreme Drone Pilot. Ocean Activist. Storyteller. Biologeek. Founder of Ellipsis Earth.
Humans are concurrently, wonderfully simple and strangely complex creatures. We have a habit of making our lives difficult, when the solutions are mostly basic. We seek things in faraway places, and fail to see what is under our noses. We love to hate, and struggle to love. We listen to the shouters, and ignore to hear the sages. We live and we learn, yet we forget. In many ways, we are our own worst enemies and are building rows upon rows of acquiescent robots, instead of heterodox thinkers.
Our Podcast guest this week, Ellie Mackay, is a lady who spends more time in the jungle, outback, or ocean, than she does at home. If Indiana Jones were to ever meet his match then she would certainly be that lady!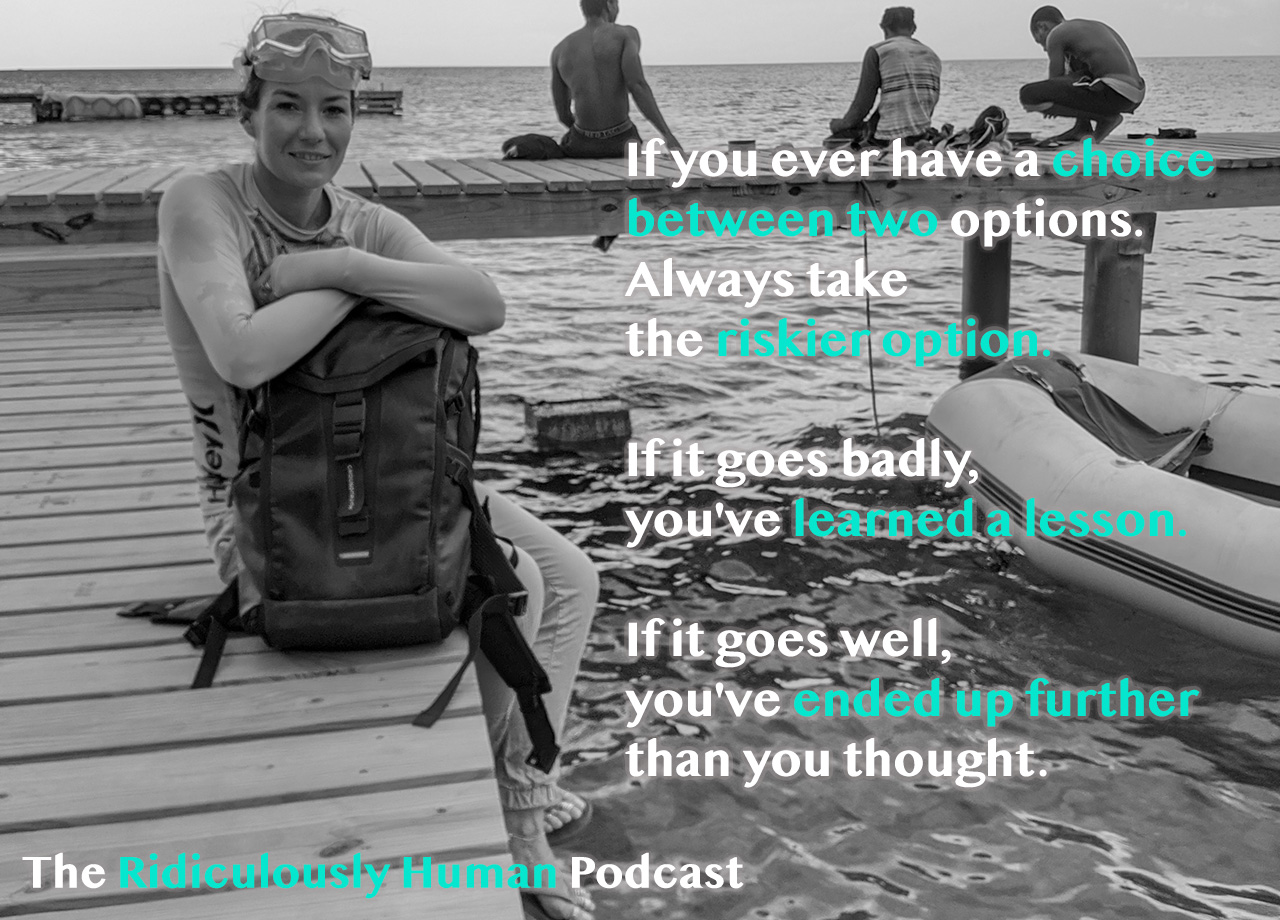 Growing up, Ellie's Mom would host exchange students from around the world. She got to experience people from different backgrounds, shapes, sizes, colours, races, genders, and sexualities. They would talk for hours telling her stories. Her favourite thing was to get out her atlas and ask, "So where do you come from?"
She has a passion to tell the world the untold stories of the planet and also the people whose voices are not being heard. She has a special superpower which captivates your mind through storytelling. Her storytelling transcends the boundaries of the spoken word and also includes award-winning documentaries that she has filmed and directed.
As a solo female traveller, she has had her fair share of near-miss moments, but also has a multitude of stories that will hold you in awe. All the travelling has grounded her soul, and constantly reminds her that life is such a privilege and something to be extra grateful for every single day.
Ellie is a zero-waste living advocate, and in recent years founded a tech startup called Ellipsis Earth. By using drones and artificial intelligence, they monitor and find plastic pollution all around the world. As she explains, one of the major problems with plastic pollution is that we don't know where 99% of it actually is!
As an activist, she will bob and weave with the best of them, but instead of delivering a knockout punch, she will invite the opposition to find the middle ground and work together. You cannot help but love this lady and the work she is doing!
We hope you enjoy this conversation as much as we did.
Let's find out what it means for Ellie Mackay, to be Ridiculously Human.
Your fellow beings,
Craig and Gareth
SHOW NOTES
Background, Context & Reference
Connect with Ellie Mackay:
National Geographic Plastic Project – Sea to Source
Other relevant points discussed and mentioned:
The Bambuseae Rhythm Section – Check them out here
Simon Van Gend Band – Check them out here
Right Hook Request
HOW CAN YOU SUPPORT THE PODCAST?
We know this is always a big one to ask and you hear it a million times but anything you can do to help us get our podcast out there into the ether will be massively appreciated!
Please tell Your Friends & Share Online