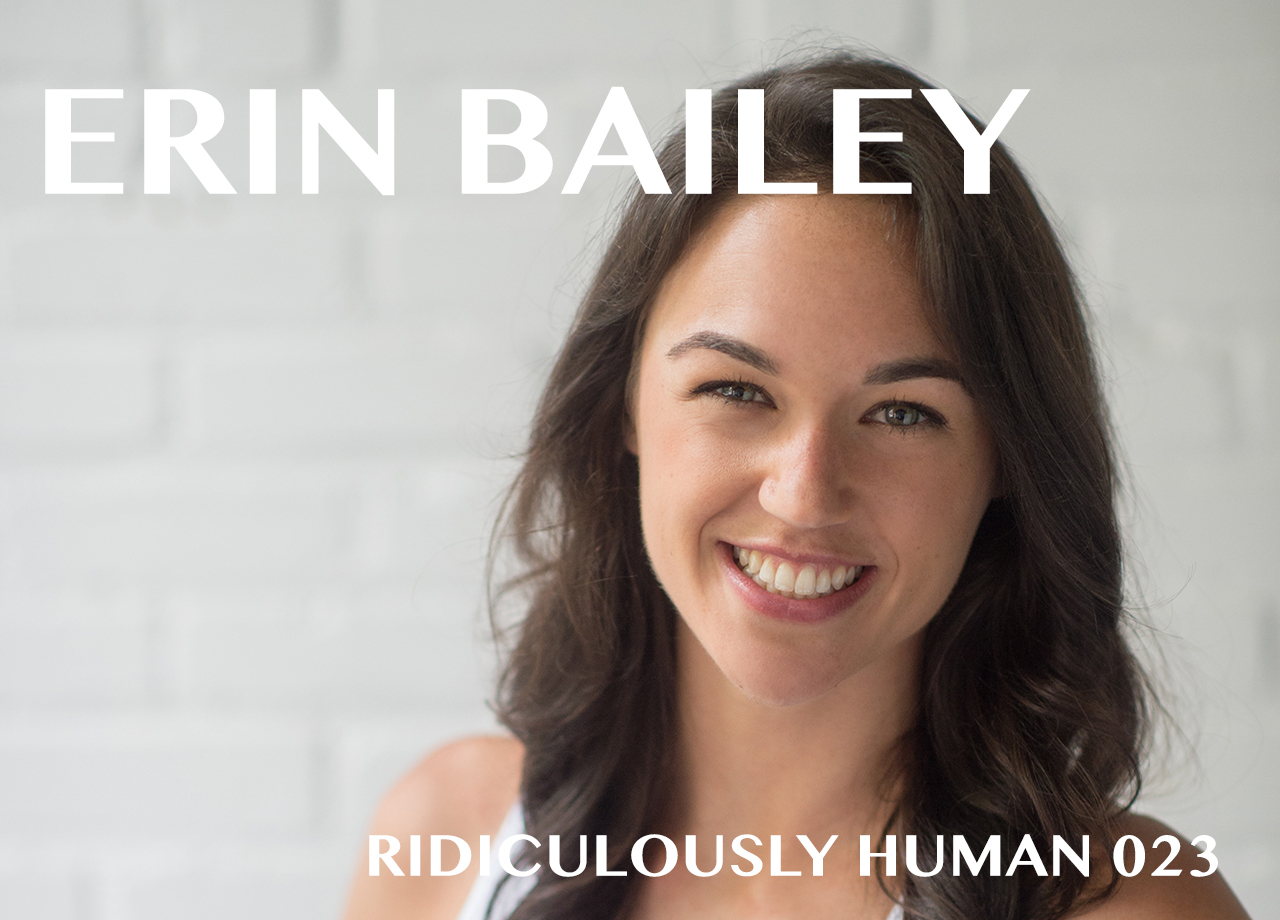 "This world is yours, so why are you holding yourself back?"
Role Model. Boss Lady. Woman Leader. Viral Blog Poster. Fitness Teacher. Digital Marketer. Brand Ambassador. Fitness Model. Humble Human.
So there you are typing away furiously about a topic you feel so passionately about because of it how it has impacted your life. Not someone to write such punchy blog posts, you sit on it for a few hours before sending. You post and share on Facebook, Instagram and Twitter. Low and behold, you wake up and the article has over 25,000 views.
Our guest this week, Erin Bailey, is one of the nicest ladies you will speak to. She originates from the south of the U.S in Asheville, North Carolina. Her parents are both trained social workers, who met while working for a non-profit organisation.
Erin speaks fondly of always being surrounded by other kids less fortunate than herself, through the organisation – Big Brothers, Big Sisters. The sense of community and generosity was instilled in her from a young age.
At 20 years old, she went off to explore the UK and South Africa on an exchange student program. Both of these places had profound impacts on her and she still treasures the friends, the memories and the life skills she gained in those countries.
Erin was always into fitness and and found her 'jam' teaching group fitness classes. She also started documenting her journey through blogging. Erin is a smart and attractive girl, she is also a lady with strong beliefs and high morals. Like many ladies, she was unfortunately akin to verbal harassment from male passersby, while out exercising. In the space of a week her viral blog article was shared over 100,000 times and seen by over 1 million people.
As a result, she has met many great people who have influenced her life and helped mentor, guide and encourage her to think bigger and bolder. She is now blossoming more than ever. Her self-belief is evident and her ability to convey her message and inspire other women is clear in her actions.
That blog was almost not posted. As Erin says "What you say matters, you think you have such a little voice but you don't know who's reading, you don't know who's out there. You have an impact. Use your voice, use your impact!"
We hope you enjoy this conversation as much as we did.
Let's find out what it means for Erin Bailey to be Ridiculously Human
Your fellow beings
Craig and Gareth
SHOW NOTES
Background, Context & Reference
Other relevant points discussed and mentioned:
Boston, Massachusetts
Portland, Maine
LA, California
Asheville, North Carolina
Wilmington, North Carolina
Venice Beach, California
Port Elizabeth, South Africa
Summerstrand, Port Elizabeth
Lesotho, Kingdom of Lesotho
Newbury Street, Boston
San Diego, California
Geneva, Switzerland
Dublin, Ireland
Barcelona, Spain
Paris, France
Music By
The Bambuseae Rhythm Section – Check them out here
Right Hook Request
HOW CAN YOU SUPPORT THE PODCAST?
We know this is always a big one to ask and you hear it a million times but anything you can do to help us get our podcast out there into the ether will be massively appreciated!
Please tell Your Friends & Share Online