"Creating and Nurturing Real Human Connection"
Podcasters. South Africans. Brothers From Other Mothers. Dr of Chiropractic. Executive Coach. Buddies. Human Connectors. Smilers. Jokers. Change Makers. Your Hosts.
It's not often in life, that you get to start a project with one of your best buddies. It is special creating something which is more meaningful than yourselves and is your own little way of giving back to the universe. It is an absolute privilege to be alive and living on this planet and it is each person's responsibility and obligation to give back in a positive and meaningful way.
Gone are the days, where the barriers to entry are too high for almost every conceivable job and business on the planet. Thank you internet and computers for giving us this amazing opportunity and capability to start a Podcast from our bedrooms, on opposite sides of the planet.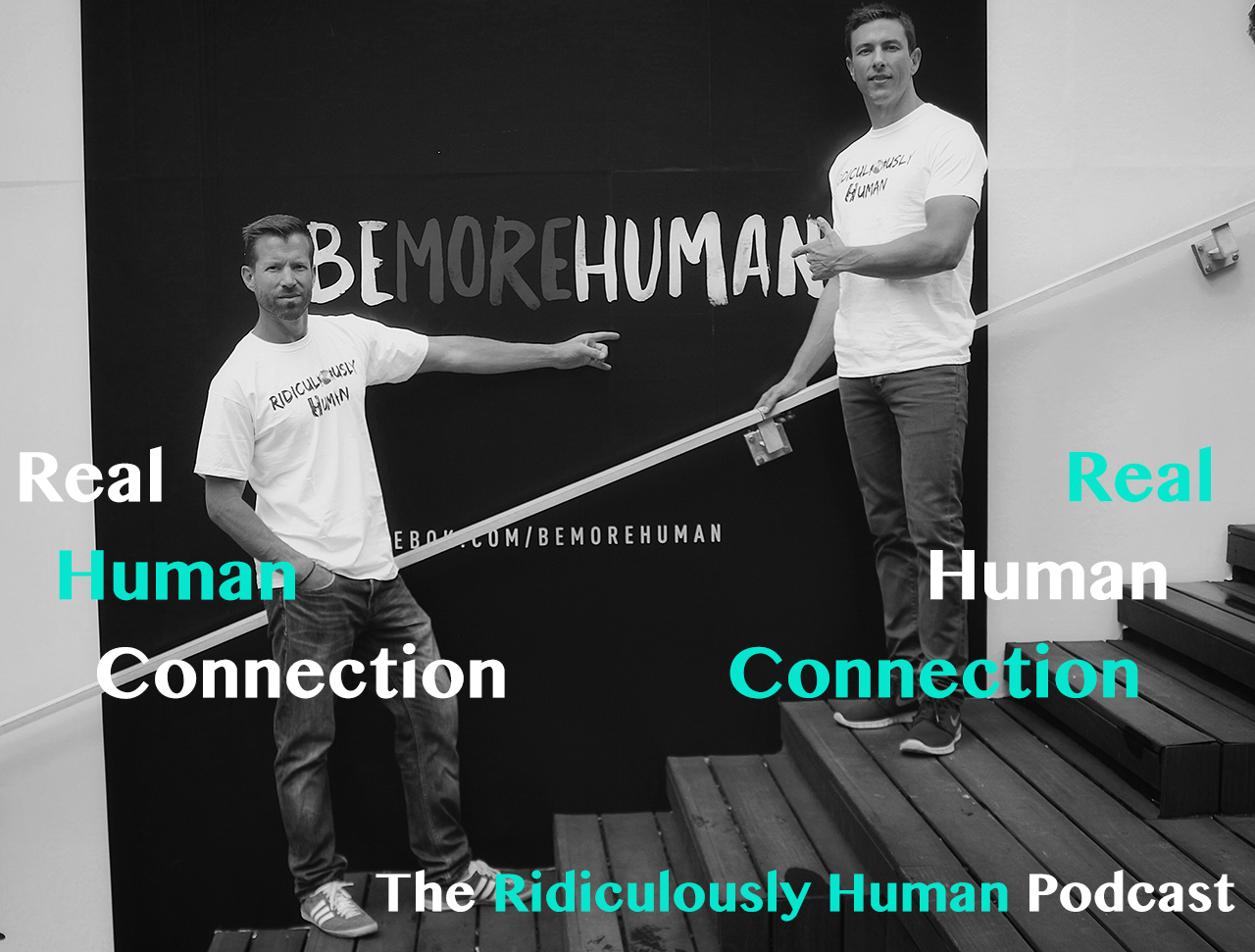 Our journey started in a dingy, little corner bar in Madrid. We dropped the idea that starting a Podcast one day would be a cool thing to do. Like with so many things in life, we say stuff and then never do it. For us, timing was everything. We had both made significant changes in our lives, which allowed us the opportunity to begin the Podcast. We planned for 3 months before launching, meeting twice a week, to provide updates to the tasks we had each taken. Here we now are, 15 months later and one year into our Podcast. Close to 100 hours of interviews and countless hours of fantastically enjoyable graft under our belts.
Today's chat, is us sharing our experience of this incredible journey. We cover why we started and why we keep going, our random learnings and realisation, what it takes at a high level to produce one podcast episode and then where to from here for us and The Ridiculously Human Podcast.
We hope you enjoy this conversation as much as we did reminiscing.
Let's find out what it means for Gareth and Craig, to be Ridiculously Human.
Your fellow beings,
Craig and Gareth
Other relevant points discussed and mentioned:
Music By
The Bambuseae Rhythm Section – Check them out here
Simon Van Gend Band – Check them out here
Right Hook Request
HOW CAN YOU SUPPORT THE PODCAST?
We know this is always a big one to ask and you hear it a million times but anything you can do to help us get our podcast out there into the ether will be massively appreciated!
Please tell Your Friends & Share Online