"It gave me an appreciation for life, it's not until something like that happens to you, that you realise how precious life is and how quickly it can get taken from you"
Transformation Coach. Bodybuilder. Yogi. Ex-Investment Banker. Natural Chef. Meditation Teacher. Smiler. Traveller. Lover Of Challenges. Networker. Organisation Guru. Podcast Host.
We are living in an era of huge abundance and where everything is available at the push of a button. It's an exciting time where we have the capability to try new things for cheaper and easier than ever before! The barriers to entry are almost non-existent which makes everything a possibility.
Our guest this week, Gareth Martin, knows all too well about trying many things in life. He believes that there is a certain importance around experiencing new things, to help grow you as a person and find out who you are and what you want in life.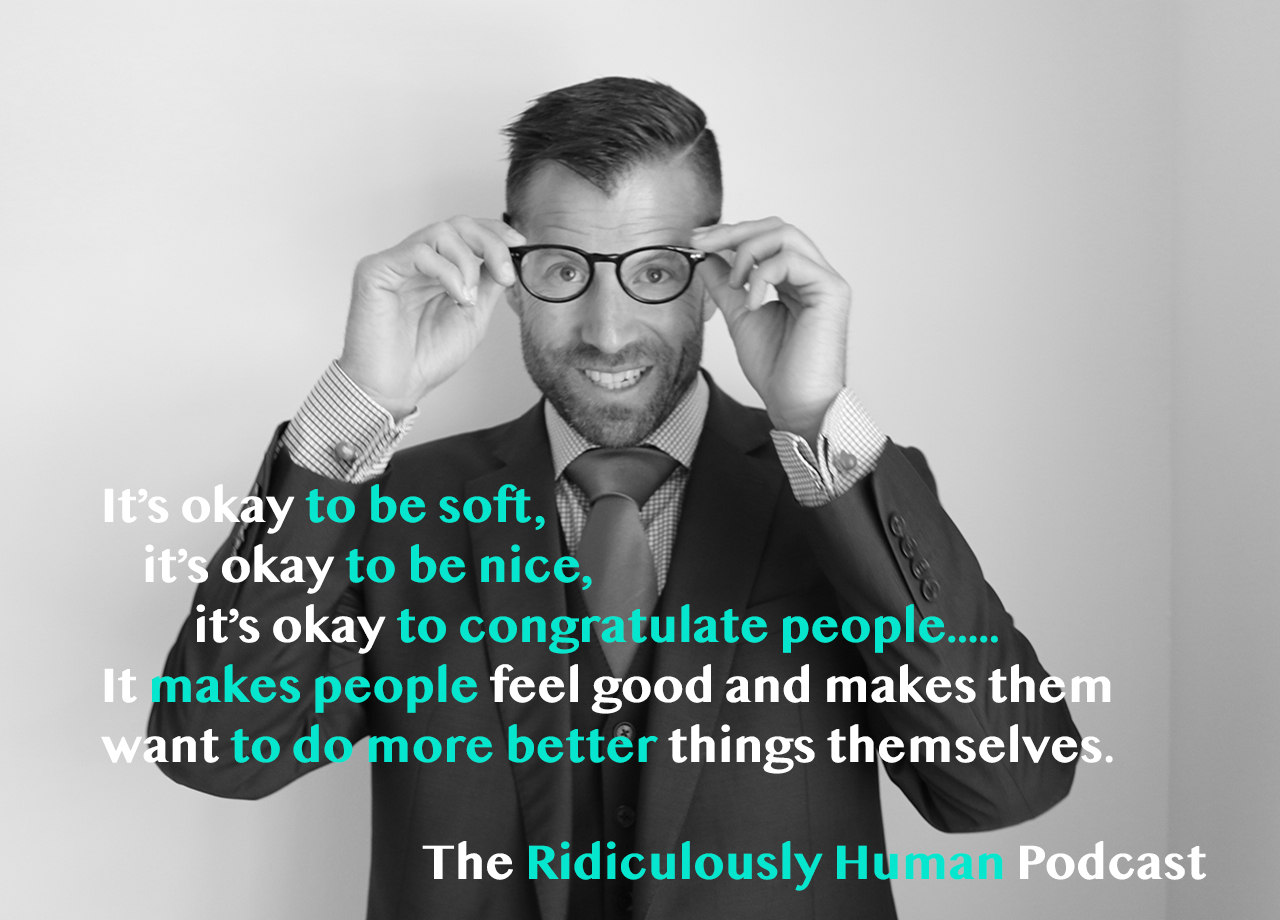 Gareth was born and grew up in Johannesburg, South Africa. He was never one to shy away from getting involved in team-sports and thrived in the competition and camaraderie, but he also found a lot of peace and solitude in individual sports, namely swimming.
His folks got divorced when he was nine years old, and like with many break-ups, it was pretty messy. It ended up creating a lot of confusion and sadness in his life when he was a teenager. He couldn't quite understand the anger he saw between his parents, because Gareth was always a bit of a soft, compassionate kid at heart.
When he was sixteen, his life would take a shocking turn when he was involved in a life-threatening head-on collision while riding his motorbike. Gareth looks back on this event with good fortune because he believes that it gave him a different perspective on life which he would not have otherwise had. He knows it's important to make the most of every opportunity because you do never know when your time might be up.
After deciding to overstay his first gap year in London, it was time to get serious and find a real job. So he went to a job fair and managed to get himself a role doing the filing at an Investment Bank. Little did he know, that it would be a career which would span almost 20 years.
These days, Gareth works as a Transformational Coach, he is also the co-host of our Podcast. It took him a couple of years of transformation and upskilling to get him here though. After banking, he spent 3 months in India learning to become a Yoga and Meditation Teacher. He then spent a year studying to be a chef. He also completed a few other life-changing courses, one of which included getting certified as an Executive Coach.
This is a great story of not letting anyone else's thoughts stop you from doing what you want in life. Embrace each opportunity which comes it's way and make the most of every interaction you have. Make the most of your relationships and friendships and treat every moment as a learning opportunity.
We hope you enjoy this conversation as much as we did.
Let's find out what it means for Gareth Martin, to be Ridiculously Human.
Your fellow beings,
Craig and Gareth
Other relevant points discussed and mentioned:
Music By
The Bambuseae Rhythm Section – Check them out here
Simon Van Gend Band – Check them out here
Right Hook Request
HOW CAN YOU SUPPORT THE PODCAST?
We know this is always a big one to ask and you hear it a million times but anything you can do to help us get our podcast out there into the ether will be massively appreciated!
Please tell Your Friends & Share Online