"Are we human beings having a spiritual experience, or are we spiritual beings having a human experience?"
ex-Springbok Rugby Player. Spiritual Guide. Rasta Heart. Smiler. Retreat Facilitator. Vision Manifestor. Big Hearted Jungle Man. Owner of Rama Organica Healing Sanctuary.
World domination and conflict, are forces which have encapsulated humanity throughout the centuries. There are however, equal and opposite forces in this world which are just as powerful…love and compassion. The latter are often misconstrued and underutilised as a tool for power and connection.
Our guest this week, Joe Van Niekerk, is an absolute mountain of a man. His energy, presence and loving open-heart, radiate out of every orifice in his body.
Devastatingly, when he was 14 years old he lost one of the biggest loves of his life, his Dad. It was a moment that delivered one of greatest pain's he would ever experience, and trauma he would hold on to unknowingly for the next 20 years of his life.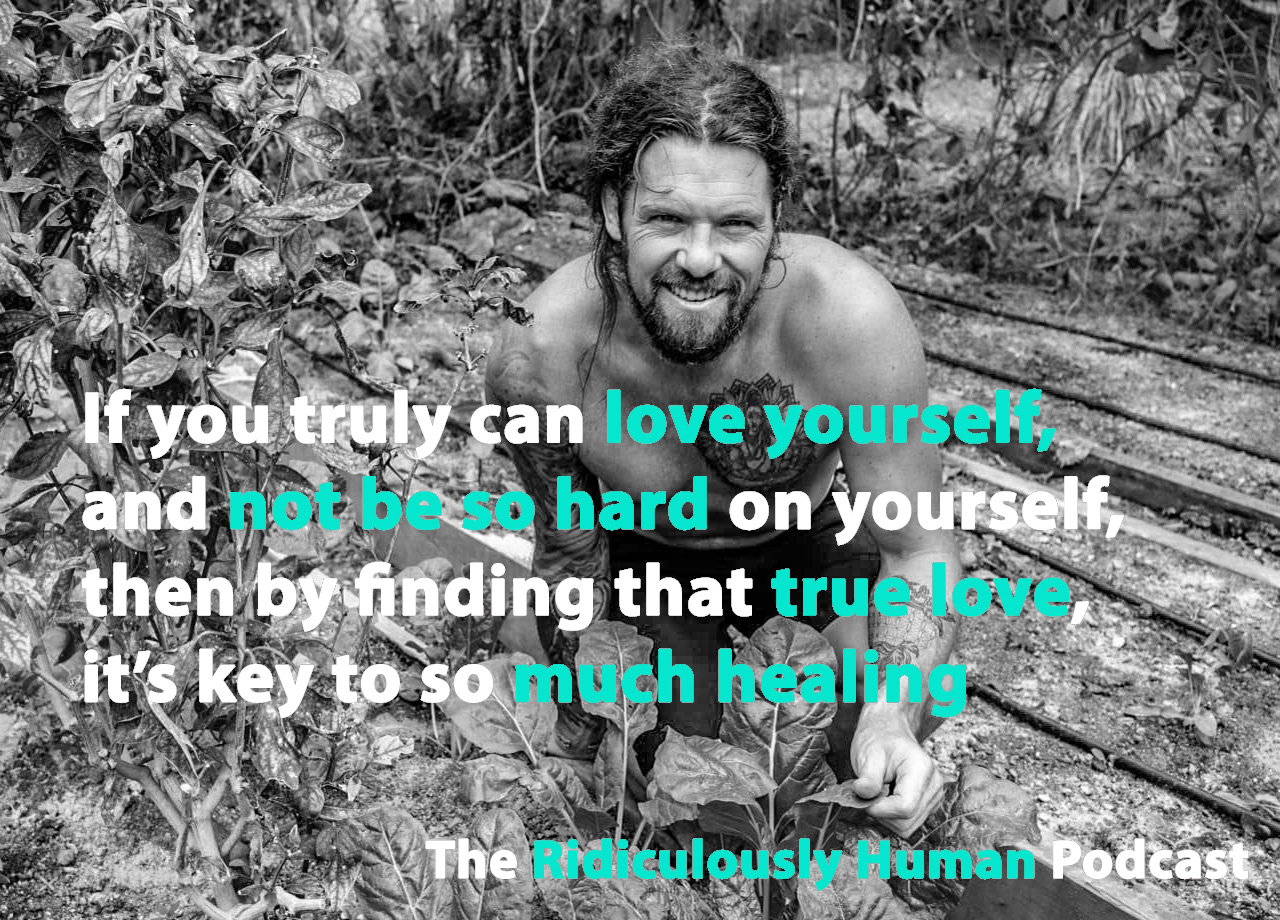 Joe Van Niekerk is one of the finest rugby players the world has ever seen. As a youngster, he was somewhat of a prodigy. He was a sublime school sportsman and ended up representing his country at all levels in rugby. By the time he was 21 years old, he was lining up for the Springboks against the old foe, the mighty All Blacks.
He ended his professional career in Toulon, France. A place where he blossomed and matured into a fine player and club leader. Towards the end, his body could also not take the bashing much longer, or deal with the intake of prescriptive medicines he was relying on every day to help recover from matches. So he started working on and exploring his inner game, by learning about people like the Dalai Lama, and reading up on practices like Buddhism and Self-Love. It was the start of calming his ego and letting go of his former identity.
The day Joe stopped playing rugby, he went on a strict vegan diet, stopped taking all his prescriptive medicines, and really started cleansing his body. It was a 21-day juice fast that really shifted things for him physically and psychologically.
His journey with plant medicine, ayahuasca, resulted in a life-changing moment. It allowed him to release pent-up trauma he had been holding onto since the day his Dad died, and also helped him to understand how many of his actions and behaviours were as a result of that trauma.
Joe Van Niekerk, must be one of the most loving, big-hearted, connected, and energetic people you can ever meet in your life. His smile, presence, and abundance of love, shine brightly from him and his little piece of heaven in the central-american jungle. He is now the owner of Rama Organica, a healing sanctuary, transformational community, and organic farm, located in the southern pacific zone of Costa Rica.
Big Joe, or Jungle Joe as he now likes to be called, is a man who has lived an incredible life. Once revered for his brute force, and mastery skills on the rugby pitch, and now after a few years away from the limelight, stepping back in as a new and improved version of himself. JungleJoe333, stripped back, lean and loving, here once again to be revered… but this time in a completely different space and light.
We hope you enjoy this conversation as much as we did.
Let's find out what it means for Joe Van Niekerk, to be Ridiculously Human.
Your fellow beings,
Craig and Gareth
SHOW NOTES
Background, Context & Reference
Other relevant points discussed and mentioned:
King Edwards VII School, Johannesburg – KES
Krishna – Hindu God
The Bambuseae Rhythm Section – Check them out here
Simon Van Gend Band – Check them out here
Right Hook Request
HOW CAN YOU SUPPORT THE PODCAST?
We know this is always a big one to ask and you hear it a million times but anything you can do to help us get our podcast out there into the ether will be massively appreciated!
Please tell Your Friends & Share Online