"There's nothing your mortal body can experience that your mortal soul can't love, and your mortal soul is the state of unconditional love"
Human Behaviour Specialist. Researcher. Educator. Author. Personal Development Expert. Founder of Demartini Institute. Surfer. Yogi. Master Sage. Bookworm of 32,000 Read Books.
Life is and always has been about making the most of every opportunity that you have. However, the choice is yours with how you decide to use those opportunities. Only you, can decide with how to react and respond in those tough and challenging moments. It's how you choose to respond which ultimately moulds and grows you as a person.
Our guest this week, Dr John Demartini, is no stranger to dealing with tough times and taking responsibility for all his choices and actions. He is certainly someone who is making the absolute most of every opportunity on this planet and living a life that is in accordance with his values and intentions.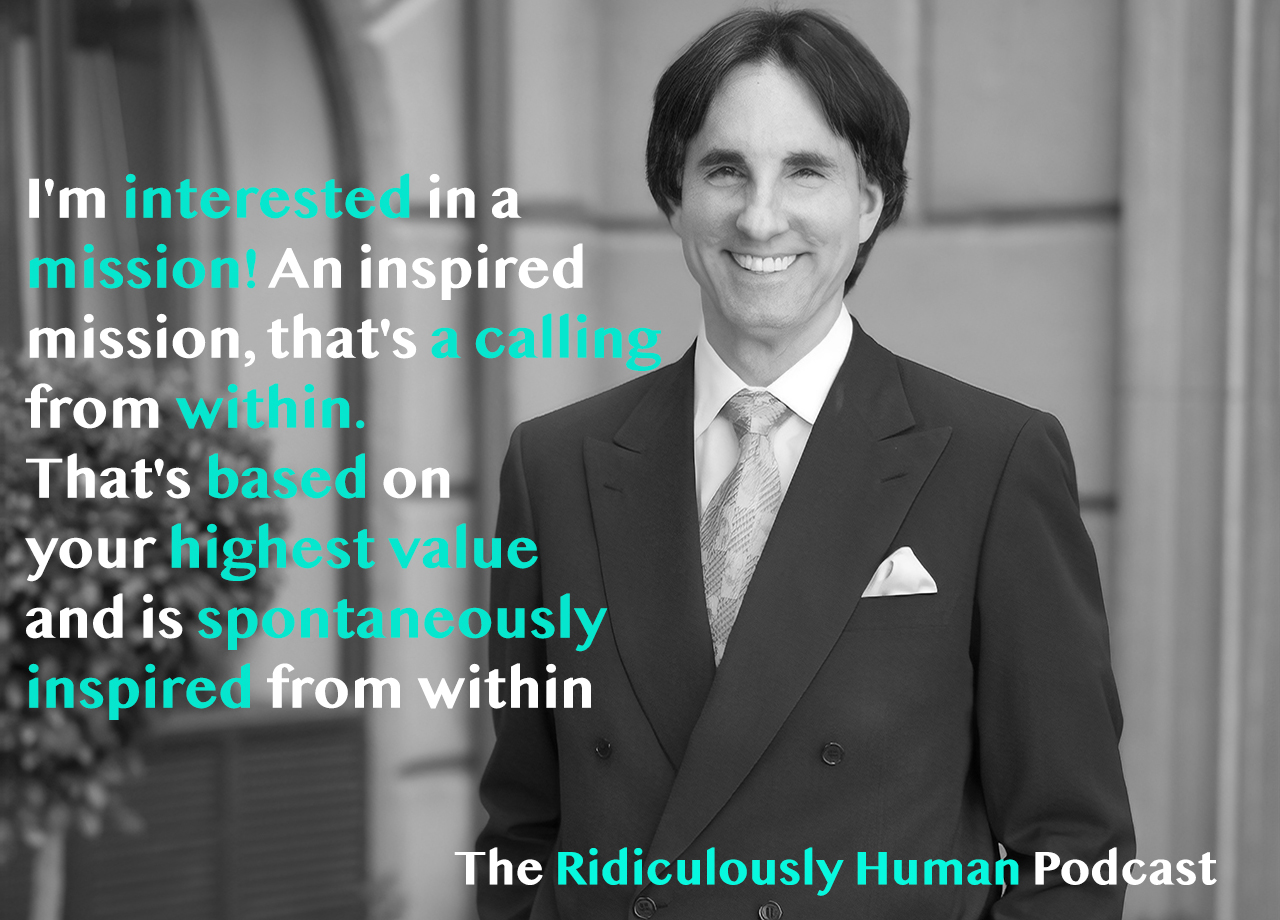 Dr Demartini was born in Houston, Texas. From an early age, he wore hand and leg braces to correct a birth defect. A teacher made him sit with a cone-shaped 'dunce' hat on his head in class and told his parents that he would amount to nothing. However, once he had his leg braces removed he could run like the wind and was also a very handy baseball player.
At the age of 13, he left home and school and started living on the streets. At 15, he moved to Hawaii and stayed there for 3 years surfing. A near-death experience, as a result of strychnine poisoning, would be the beginning of a huge turning point in his life.
After hearing an inspiring talk, John thought that maybe he could overcome his learning problems and maybe he could learn to read and become intelligent. That night he made a decision, he saw a vision of what he wanted to do and that vision is painted in his office today.
When he was 18 he returned home. He got out a dictionary and started at the very beginning of it, by memorising 30 words a day. For the next couple of years, he basically memorised most of that dictionary, his vocabulary grew, he started passing school and then he started excelling and even started reading encyclopedias. He read eight complete sets of encyclopedias and everything else he could get his hands on.
Dr John Demartini, graduated with honours and received his Doctorate in 1982, and came top of his class with Magna Cum Laude. In 1982, he also founded the Demartini Institute.
He lives on a ship called, The World, and when he is not there, he is in a hotel room sleeping, or teaching others. His Breakthrough Experience, is a world-renowned program that he's been teaching for over 30 years now. It helps people break through whatever is in their way, and to turn it on the way. To transform any emotions they may have that is baggage and turn it into fuel, to be able to get clear about what their mission is, and what their highest value is.
Dr John Demartini, is a next level fascinating, wise and inspiring man. In this Podcast, we got to learn so much about him, his philosophies and the impact he is making on this world.
We hope you enjoy this conversation as much as we did.
Let's find out what it means for Dr John Demartini, to be Ridiculously Human.
Your fellow beings,
Craig and Gareth
Other relevant points discussed and mentioned:
Music By
The Bambuseae Rhythm Section – Check them out here
Simon Van Gend Band – Check them out here
Right Hook Request
HOW CAN YOU SUPPORT THE PODCAST?
We know this is always a big one to ask and you hear it a million times but anything you can do to help us get our podcast out there into the ether will be massively appreciated!
Please tell Your Friends & Share Online