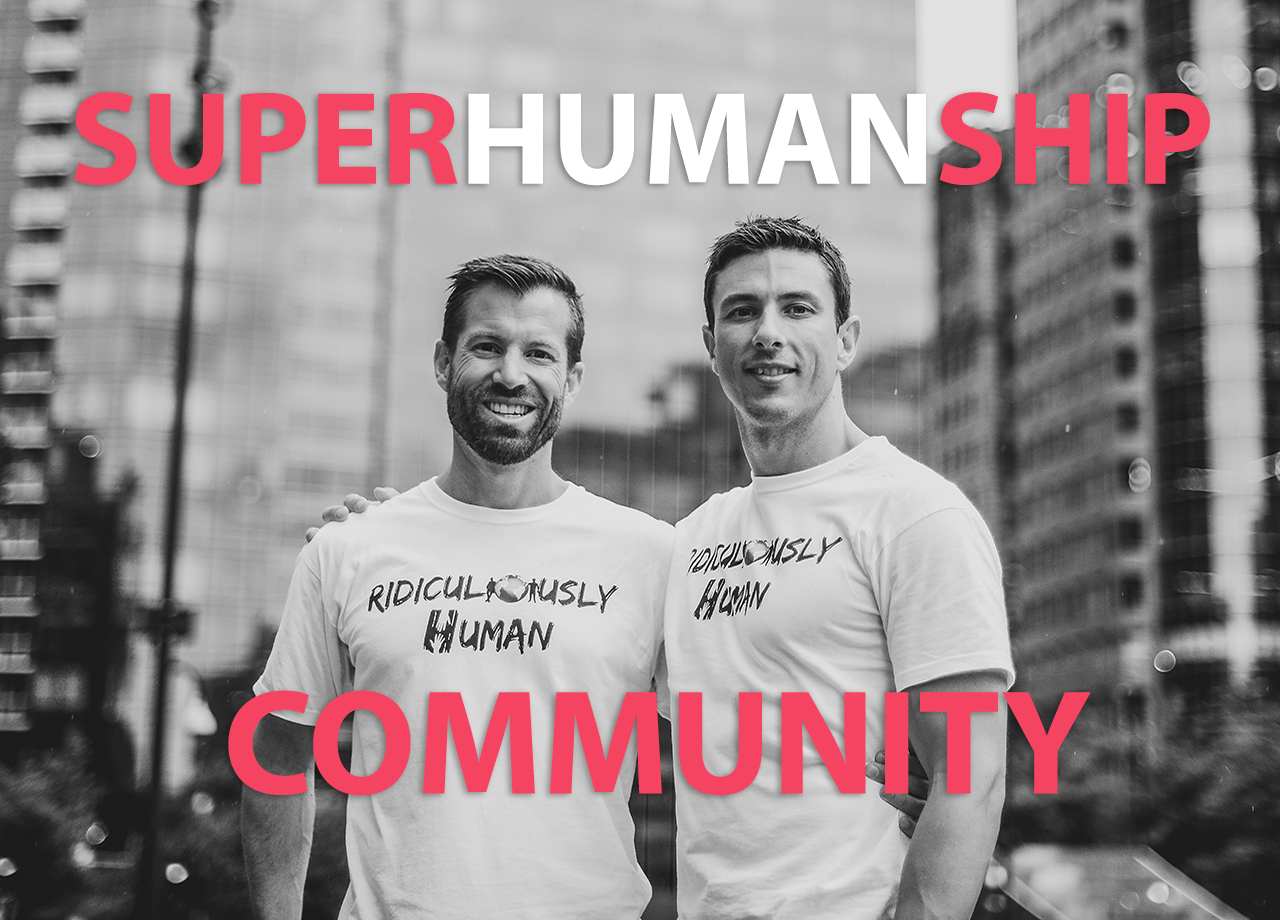 Superhumanship, is a bonus podcast series which we run, that is all geared towards authentic leadership. Each week we try to disseminate the wisdom shared by our guests and provide our two cents too.
We believe that in this day and age, we are all leaders and all people of influence. New age leadership, is upon us. So therefore, we need to adapt and all realise we have this amazing opportunity to contribute to this shift in micro-leadership and micro-influence.
This week we spoke about…
Family / Childhood
The freedom of growing up outdoors
Divorce impacting family structure
People / Community
Having intuitive teachers
A good pep-talk is great
Being someone who helps other people out
The fun and learnings of school sports tours
The importance of reminiscing
Religion
Finding a community which has a sense of togetherness
People stepping in to help during tough times
Theology and the true meaning of the Greek and Hebrew 'translations' of the bible
Why to question everything in life
Spineless church elders
Becoming the anti-christ
What is true friendship
Health
Thrombotic Thrombocytopenia Purpura (TTP)
Government hospitals in South Africa
Privilege of having access to good healthcare
Being on your death bed
Remaining positive in hospital
Forward journaling
Death, puts things into perspective
Support networks during tough times
Listening to your body and acting early
Mental and physical healing takes time
Transitions / Life Changes
Being patriotic
Mindset shifts as you get older
Transitioning to a new country
Learning new languages and adjusting to new cultures
Making compromises when meeting the right person
Business / Hobbies
Working in a family business
Taking responsibility for your actions in life
Learning new skills as an adult
Entertaining people by playing music
Stop doing things when you stop enjoying them
Personal Development / Learning
Re-programming your mind
Asking people how they are doing
Having a sense of humour goes a long way
Music By
The Bambuseae Rhythm Section – Check them out here
Right Hook Request
HOW CAN YOU SUPPORT THE PODCAST?
We know this is always a big one to ask and you hear it a million times but anything you can do to help us get our podcast out there into the ether will be massively appreciated!
Please tell Your Friends & Share Online

Related Podcasts You Might Enjoy