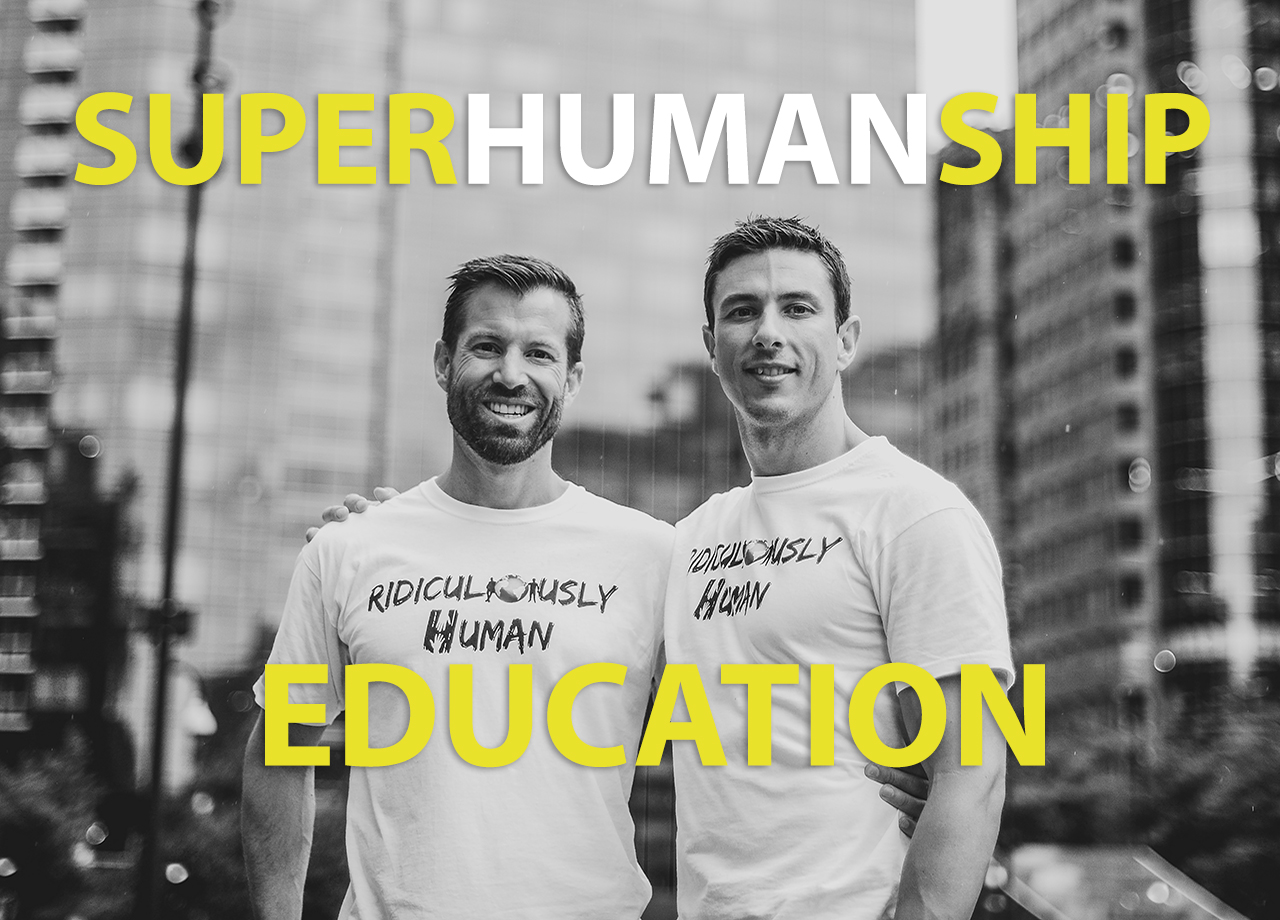 Superhumanship, is a bonus podcast series which we run, helping you navigate day to day life and preparing you to be another ridiculously awesome human. Each week, we discuss and disseminate the top few pearls of wisdom shared by our previous weeks guest.
We believe that in this day and age, we are all leaders and people of influence, on varying scales. Therefore, we need to adapt and realise that we have this amazing opportunity to take responsibility, by contributing positively to society, and in-turn making ourselves better humans, both individually and collectively!!!
This week we spoke about…
Homeschooling, micro-schooling, independent and community learning

 

Why education is an absolute necessity for all
The negative consequences of no access to education
Education being a luxury
The convergence of skills and experiences later on in our lives
The difficulty of not knowing what to do with your life
Kierkegaard and the dizziness of freedom

 

Re-inventing yourself at 50 years old
The idea around artful ageing
Dealing with your limiting beliefs and rejection
Music By
The Bambuseae Rhythm Section – Check them out here
Right Hook Request
HOW CAN YOU SUPPORT THE PODCAST?
We know this is always a big one to ask and you hear it a million times but anything you can do to help us get our podcast out there into the ether will be massively appreciated!
Please tell Your Friends & Share Online

Related Podcasts You Might Enjoy