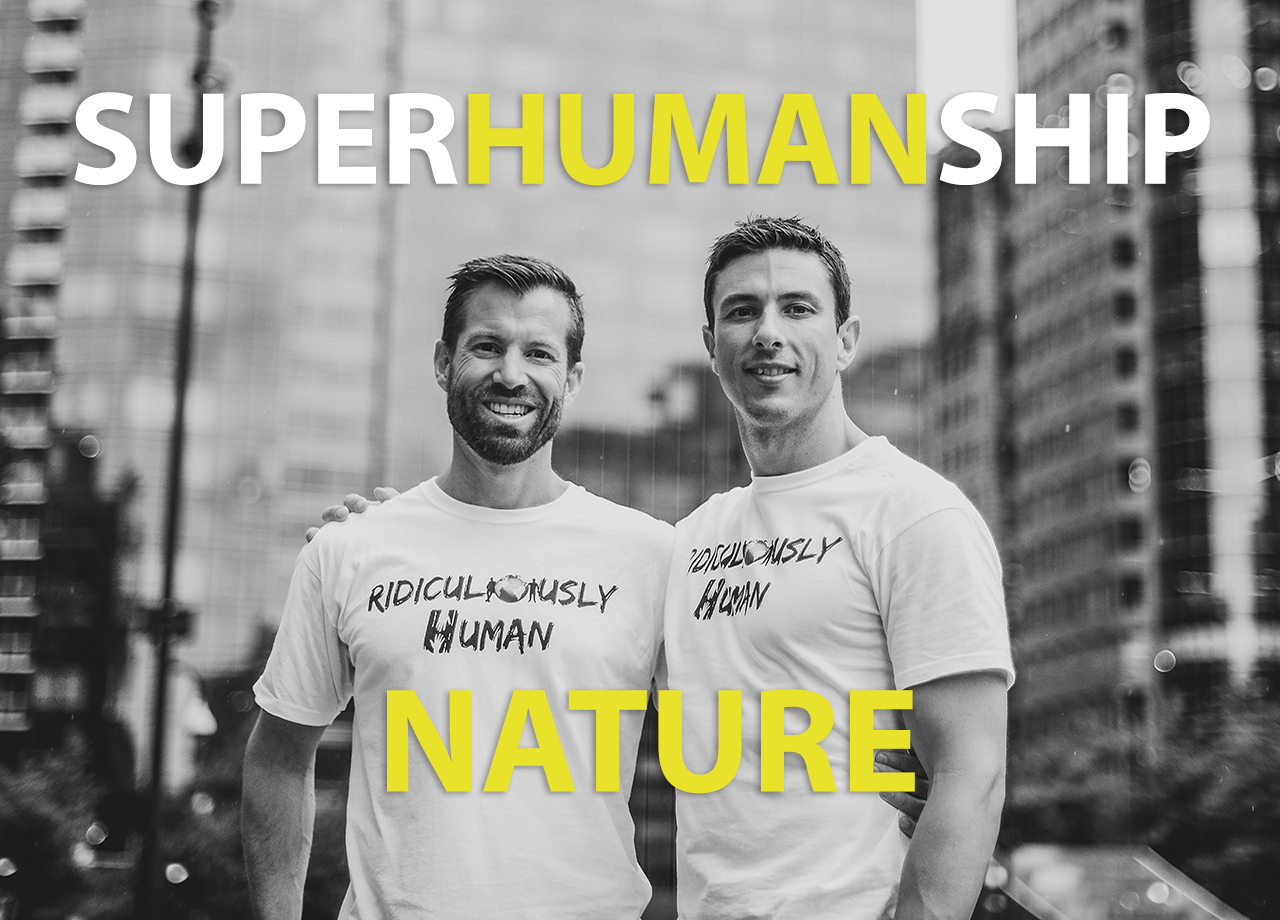 Superhumanship, is a bonus podcast series which we run, helping you navigate day to day life and preparing you to be another ridiculously awesome human. Each week, we discuss and disseminate the top few pearls of wisdom shared by our previous weeks guest.
We believe that in this day and age, we are all leaders and people of influence, on varying scales. Therefore, we need to adapt and realise that we have this amazing opportunity to take responsibility, by contributing positively to society, and in-turn making ourselves better humans, both individually and collectively!!!
This week we spoke about…
The unknown and subconscious benefits of being in nature
Sacred Geometry – Mandala's and Fibonacci numbers
Fractals in Nature – naturally occurring shapes in nature
Nature's natural stress reduction
The strange subtleties in the way we see things
The way our brains process things on a quantum level
Negative ions released in the environment

 

The healing and awakening properties of plants (CBD, Ayahuasca, Mushrooms, etc)
The power and energy transfer of touch
Key roles and benefits that touch has in day to day interactions
Conveyance of information through touch
Lessons from intense training
Training your body and mind to the limit
Music By
The Bambuseae Rhythm Section – Check them out here
Right Hook Request
HOW CAN YOU SUPPORT THE PODCAST?
We know this is always a big one to ask and you hear it a million times but anything you can do to help us get our podcast out there into the ether will be massively appreciated!
Please tell Your Friends & Share Online

Related Podcasts You Might Enjoy