"If I live, life is going to be different. I'm going to stop chasing happiness and just be"
Author. TEDx Speaker. Executive Coach. Victor. Mindshifter. altMBA Alumni. Gentleman. Dad. Loving Husband. Wannabe Pro-Tenpin Bowler.
This world is full of many Heroes and Sheroes. We salute them all, for everything that they contribute to society. Heroes and Sheroes come in all shapes and sizes and from all different backgrounds. Each of us, has a hero or shero within us.
Our guest this week, Michael O'Brien, is a man who by his account had a fairly normal childhood. He lived a quintessential upbringing in upstate New York, with his parents and sister. He attended a good school and wanted to become a professional sportsman, not just any pro-sportsman, a pro-tenpin bowler! He was that cool cat, with his own personalised bowling balls and t-shirts to boot 🙂
After finishing University, Michael got a job as a copier and facsimile machine salesman. Anyone who can blow up a fax machine at a demo with a client and still sell it, must be special! He certainly has a natural and quirky charm and is such a likeable fella.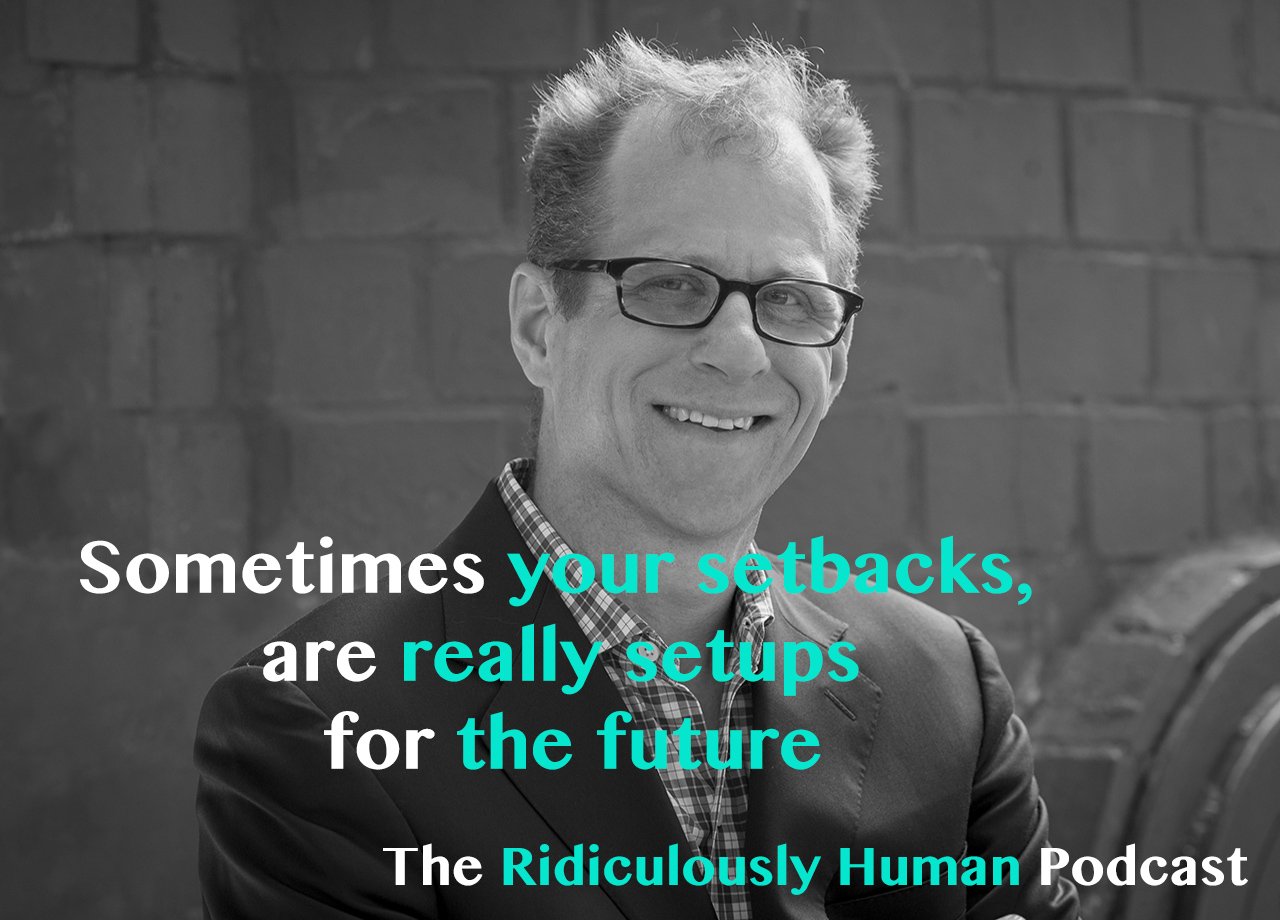 Michael's quest up the long, windy road of the corporate ladder, began when he got his first job working for a pharmaceutical company. During his tenure, there was never a moment to stop, recalibrate and ask himself if this was the right path for him. He was just doing it because, like he says, "That's what society wants you to do".
OB, as he is endearingly called by his friends, recalls his "Last bad day". He was hit head on by an SUV at 40mph, which had traversed into his lane, while he was out cycling in New Mexico. The really scary part is, that he remembers every bit of it. While lying on the asphalt all torn and broken up, he vowed to himself that life would need to change.
After 3 months of recovery in hospital and numerous reconstructive surgeries, Michael eventually began his recovery and started living life again on his own terms. He tells us about his shift in mindset and how it happened.
In the conversation we cover so many cool and anecdotal stories. We speak about the gamification of indoor cycling, his low confidence as a kid, his awesome parents, the American football college system, how him and his wife met 'online', interviewing his wife while in hospital, details about his book and his charitable ways of giving back.
We hope you enjoy this conversation as much as we did.
Let's find out what it means for, Michael O'Brien to be Ridiculously Human.
Your fellow beings
Craig and Gareth
Other relevant points discussed and mentioned:
Music By
The Bambuseae Rhythm Section – Check them out here
Right Hook Request
HOW CAN YOU SUPPORT THE PODCAST?
We know this is always a big one to ask and you hear it a million times but anything you can do to help us get our podcast out there into the ether will be massively appreciated!
Please tell Your Friends & Share Online