"I turned into a monster, but that is not what I really was"
7th Son of a 7th Son. Victim of Child Abuse. ex-Gangster. Celebrity Personal Trainer. Lucky Charm. Author. Public Speaker. Loving Husband. Dad.
When you start a story with…."At 2 weeks old, he was put out in the rubbish by his mother…", you know it's going to be a tough and sad story to listen to and follow. Despite what media may portray, we feel that humans, for the most part, go through life with good intentions in mind. However there are a subset of people who are disgusting and disgraceful humans. There is absolutely zero way to justify the behaviour of child abusers and paedophiles.
Our guest this week, Paul Connolly, is a man who was abandoned at two weeks old. He was thrown out in the rubbish by his mother and spent his childhood growing up in the UK Care Home system.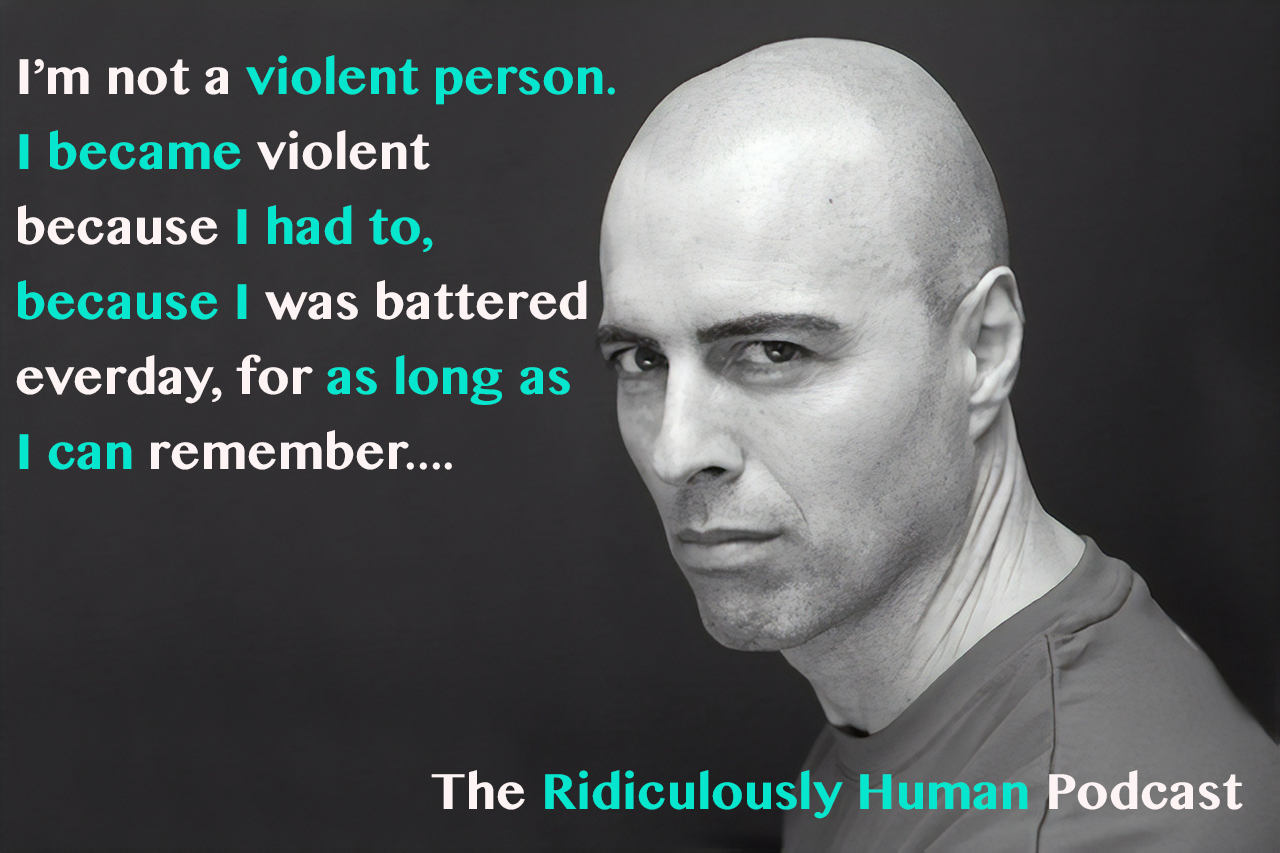 Paul's first few years in care were enjoyable and he treasures being fortunate enough to have experienced some good memories and moments. It was when he moved to the notorious St Leonards Children's Home, where the brutal and sadistic torture started.
The 'gift' for his 8th birthday, was not getting raped. He encountered his first of many experiences of the 'snatch' or 'rape squad'. Their 'house parents', would go to the pub, get drunk with other people who were part of a paedophile ring and then go back to the dormitories and rape the children.
At 14, Paul quit school and had also developed into a handy boxer. It was around this time when he also first stood up to Bill Starling and saved one of the girls from getting rapped. That was a turning point in his life, as he realised he was able to defend himself and others.
Once Paul was able to get out of the care system, he started to live a double life as a gangster and a celebrity personal trainer. It was a stroke of fortune, deservedly, which acquitted his charges and allowed him to pursue his personal training career.
Paul was illiterate until he was 25. His first book called, 'Against All Odds', is the number 1 ebook ever sold on Amazon.
These days, Paul's life is very different. However, the emotional trauma and memories have eternally scarred him and will never be forgotten. Paul is doing absolutely everything he can in his power to prevent any of these atrocities ever occurring again.
This truly is a harrowing story and gives a lot of perspective on how lucky most of us are and that we can all find ways to deal with difficulties in our past.
Just a polite warning that there is some strong language in this conversation.
Let's find out what it means for Paul Connolly to be Ridiculously Human.
Your fellow beings
Craig and Gareth
SHOW NOTES
Background, Context & Reference
Other relevant points discussed and mentioned:
Music By
The Bambuseae Rhythm Section – Check them out here
Simon Van Gend Band – Check them out here
Right Hook Request
HOW CAN YOU SUPPORT THE PODCAST?
We know this is always a big one to ask and you hear it a million times but anything you can do to help us get our podcast out there into the ether will be massively appreciated!
Please tell Your Friends & Share Online