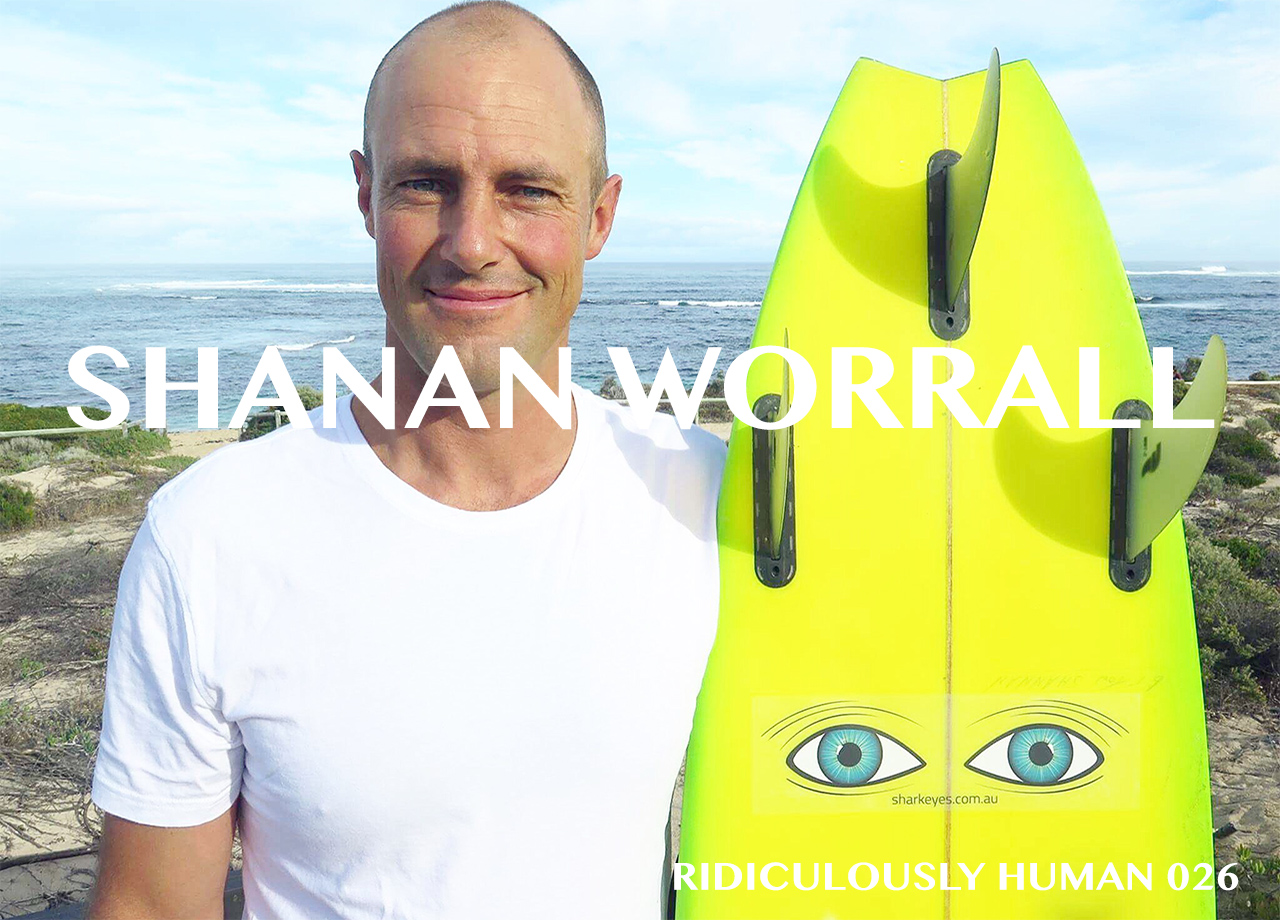 "As soon as you let panic set in, you are dusted"
Founder of Shark Eyes. Big Wave Surfer. Hero. Abalone Fisherman. Free Diver. Teacher. Dad. Adrenaline Junkie. Perfect Wave Chaser. Shark Attack Rescuer. Legend Human.
The ocean is home to many things, two things in particular which we will always be  intrigued and awed by, sharks and big waves. There are surfers who spend their lives chasing and searching for that ultimate ride. There are also many people who, on a daily basis put their lives at risk, purely by performing their professions when venturing into the ocean.
Our guest this week, Shanan Worrall, is a man who his whole life, has been a 'water baby'. An extreme water baby! Shanan, grew up in a small town called Esperance in Western Australia, with his parents and 4 siblings. From a very early age he learnt his trade of fishing for abalone and riding big waves in his backyard, the great Indian Ocean.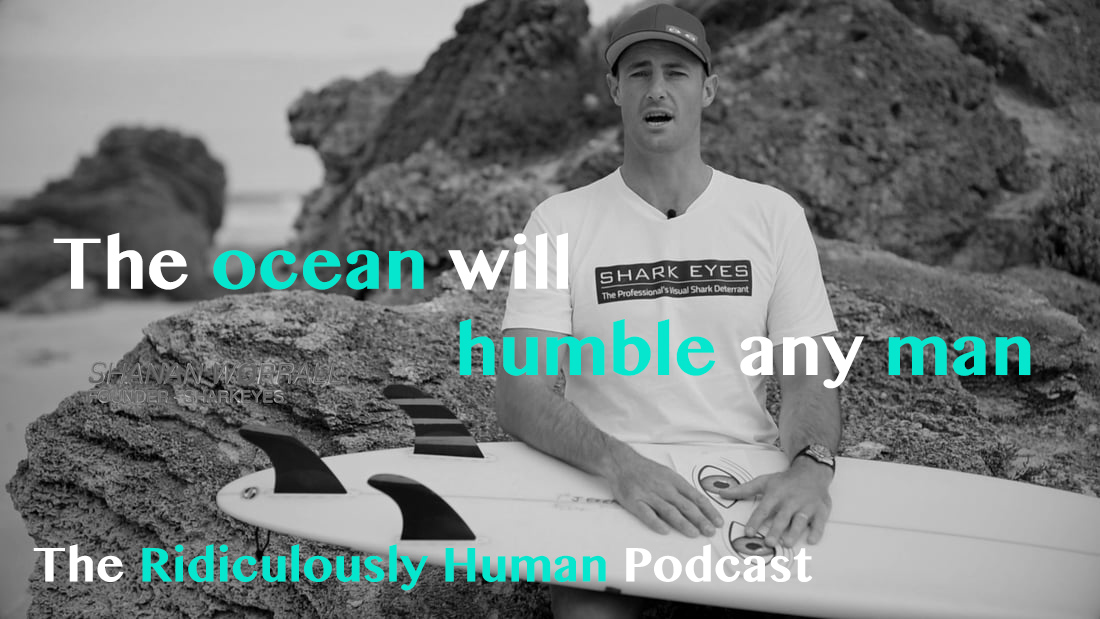 These days, Shanan is the founder of Shark Eyes, a product created as a non-invasive and natural shark deterrent. When Shanan starts explaining the science around the product, you start nodding your head because it makes so much sense. The beauty of his product lies in its effectiveness and simplicity.
Losing his brother and having a couple of near death experiences himself, serve as reminders to make the most of life. He knows that life can be taken in an instant.
While on a 6 week fishing trip, hours away from any form of civilisation, his friend was attacked by a Great White Shark. He was attacked head first and was up to his torso in the shark's mouth. Miraculously he got loose, but was badly scathed and fortunately survived after being rescued by Shanan. Shanan was shaken up and suffered from post-traumatic stress disorder (PTSD), wasn't able to enter the water for over a year and also had to change careers.
On the flip side, Shanan is an epic surfer….like bodacious! He is one of those guys who you see on the surfer videos catching those ginormous waves in the crazy barrels. Shanan has in fact won a prestigious award for the best tube of the year in 2017!!
Shanan is such a kind and sincere guy. Now that he is older with a few years under his belt, he spends a lot of his time teaching youngsters of the risks involved with a life on and in the ocean.
This conversation is filled with many real-life captivating stories. We also cover interesting topics such as, surfing etiquette, territorial surfing (the good and bad), freediving, apnea and C02 levels, mammalian dive reflex (MDR), breathing and mindset, how to manage stressful situations, shark protection, and animal mimicry.
We hope you enjoy this conversation as much as we did.
Let's find out what it means for Shanan Worrall to be Ridiculously Human.
Your fellow beings
Craig and Gareth
SHOW NOTES
Background, Context & Reference
Other relevant points discussed and mentioned:
Music By
The Bambuseae Rhythm Section – Check them out here
Right Hook Request
HOW CAN YOU SUPPORT THE PODCAST?
We know this is always a big one to ask and you hear it a million times but anything you can do to help us get our podcast out there into the ether will be massively appreciated!
Please tell Your Friends & Share Online