"We compare our insides to other people's outsides. I wanted to show people my insides, so they can compare their insides to my insides"
Biker-babe Chic. Author. Transformational Coach. Ex-Harley Davidson Executive. Marketing Guru. Speaker. Rebel with a Cause. Nomad. Chief Soul Officer.
The coronavirus is forcing us to hit the reset button. Not tomorrow, or the next day….but right now. It's allowing us to reflect and look deeper into our souls, and to identify what is really important in life. It seems that a new internal dialogue and conversation is being bestowed upon us to become more soulFULL.
Shelley Paxton, is a mid-western gal, who was born to rebell. Chasing her Mom around the kitchen with carving knives, was just the type of delightful daughter she used to be. There was however, a brief glimmer of hope when she was a decent competitive swimmer, but that soon quickly pivoted into becoming a really good drinker, shroom taker, and socialiser.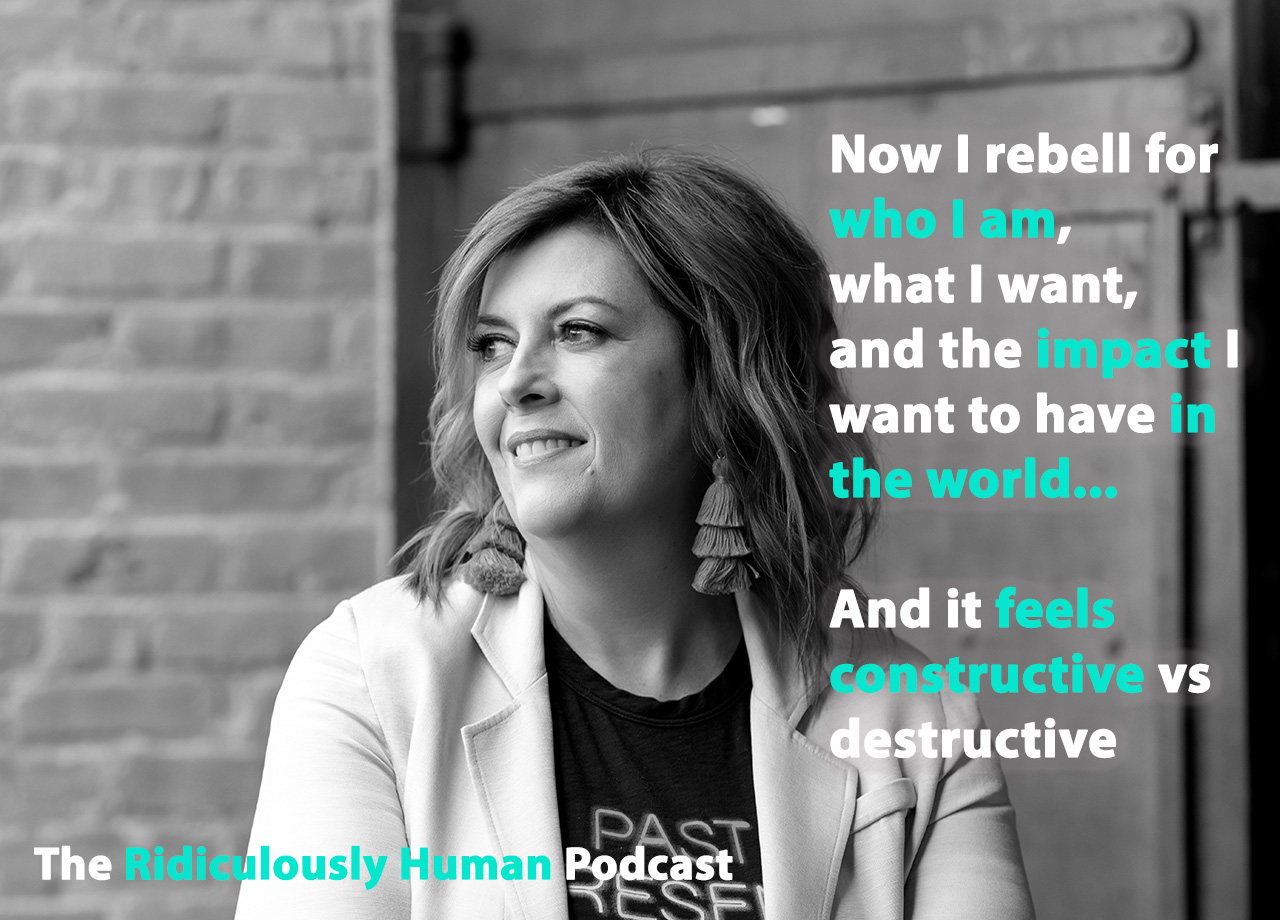 After selling her soul to the corporate world with long hours and no life, Shelley got the opportunity to take a sabbatical at only 26 years old, and travel around Europe. She managed to reconnect with her Mom on that trip. They swapped the knives for sightseeing, and enjoyed doing things like the laundry and reading mail together 🙂
Her career opened up when she took a role in Turkey. Everything for her was pretty much on course, she had met her future ex-husband, her career was flying and she was making a real name for herself in her industry. But often what happens is that something needs to give, and for her, it was her health.
Shelley and her husband really enjoyed many great fun-loving, years together. Sadly, like with many high flying professionals, their relationship was neglected and it ended in an extremely messy divorce. It was so messy that Shelley fell into depression, and tried to commit suicide by taking a drug overdose.
Once back on track, Shelley landed arguably the sexiest job on the planet, the Chief Marketing Officer of Harley-Davidson. She thrived there, however, after six years the corporate jet setting lifestyle eventually caught up and took it's toll. She was still pushing through by eating and drinking in excess.
After leaving Harley with enough money saved in her 'fuck-you-fund', she embarked on a self-discovery journey of epic proportions. It spanned continents, and included excursions, retreats and some straight talking coaches. A further life-shock of her Dad suffering multiple strokes, shifted her perspective a few extra notches on what was actually important in life.
Which brings us to this present moment, where Shelley is the Chief Soul Officer at Soulbbatical. The book she authored has morphed and grown into a community and movement of like minded soul-liberators, who are harmonising the soulful balance in the universe.
We hope you enjoy this conversation as much as we did.
Let's find out what it means for Shelley Paxton, to be Ridiculously Human.
Your fellow beings,
Craig and Gareth
Other relevant points discussed and mentioned:
The Bambuseae Rhythm Section – Check them out here
Simon Van Gend Band – Check them out here
Right Hook Request
HOW CAN YOU SUPPORT THE PODCAST?
We know this is always a big one to ask and you hear it a million times but anything you can do to help us get our podcast out there into the ether will be massively appreciated!
Please tell Your Friends & Share Online