"Seeing Mount Huntington from the air, was the most awe-inspiring thing we had ever seen"
Mountaineer. Avid adventurer. Dare Devil. Alpinist. Author. Lighting Illusionist. Businessman.
It takes a special type of person to put their life at risk, purely because it's their passion and something which gives them a lot of enjoyment. We do, however, have a lot to be thankful for all of those explorers who have achieved the first of various feats. It's the curiosity of humans which is always going to keep us moving forward as a species! Once somebody has completed something, it gives others permission and the courage to give it a go themselves. As the great, Nelson Mandela, said: "It always seems impossible until it's done."
Our guest this week, Simon McCartney, is somebody who will go down in mountaineering folklore. He and his friend, Jack Roberts, have climbed mountains and rock faces, which others have never tried again because of their complexity and difficulty.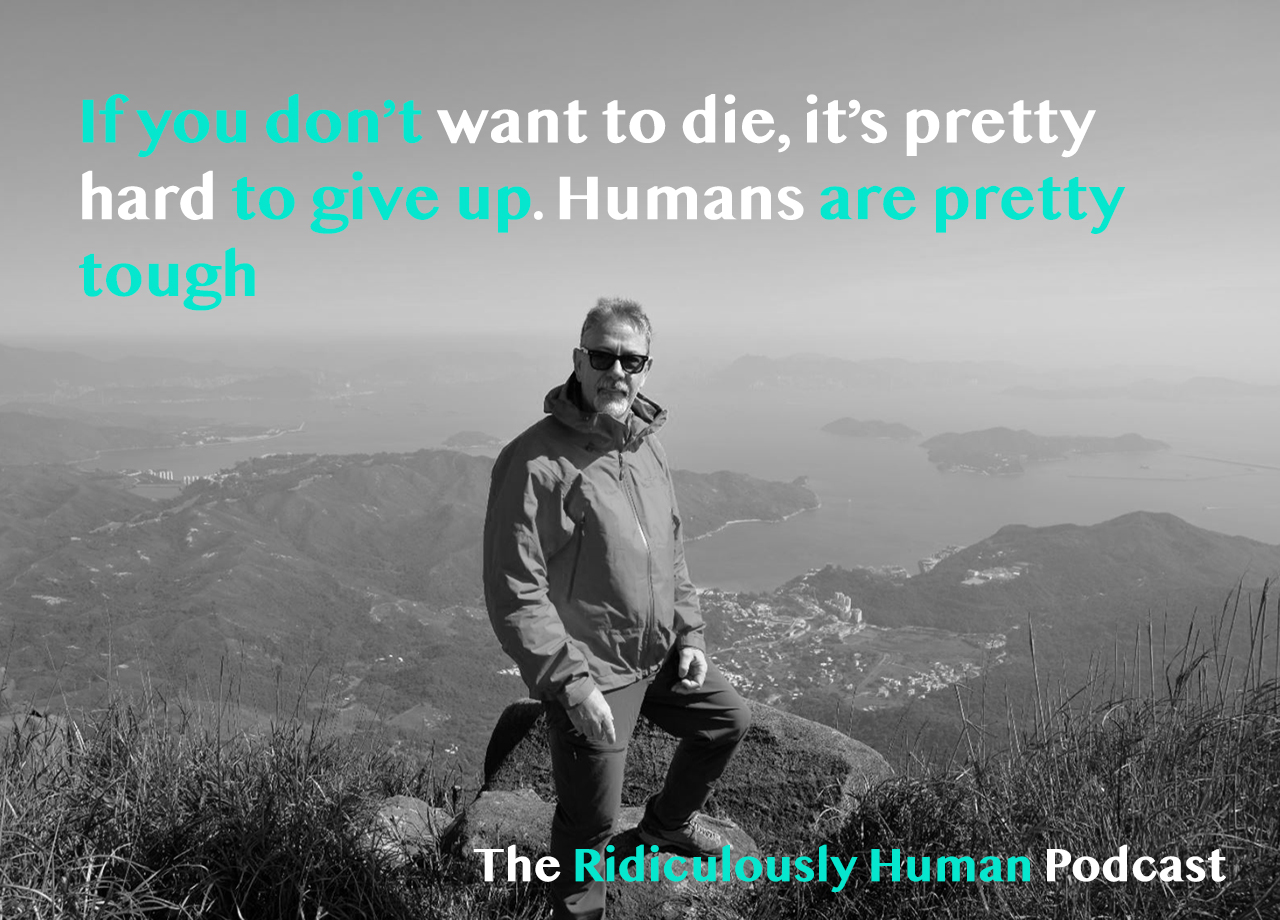 Simon was born in London, his Dad introduced him to mountain walking, as well as rock climbing and caving. He started off with small cliffs in London and quickly began spending time climbing the mountains in Wales. Simon worked as a climbing instructor in Wales, where he met his friend Dave Wilkinson.
In the late 1970s and early 1980s, Simon enjoyed a wonderfully dare-devilish, courageous and brave time, climbing various peaks around the world with his buddies.
In 1977, they decided to climb Mont Blanc in Chamonix. In white-out conditions, they "found" 6 other climbers that needed rescuing. They both ended up summiting and saving those six people's lives.
In June 1978, Simon and Jack, decided to climb the North face of Mt Huntington, Alaska, it had never been climbed and was treacherous. So treacherous in fact, it has never been climbed again!
After a somewhat anticlimactic return to "civilisation", they set their sights on Denali, the tallest (but not highest) mountain in the world. They spent 29 days on the mountain!
At about 19000 feet, Simon collapsed with cerebral edema, while Jack had frostbite. Jack had to decide whether to stay and die with Simon, or to leave and go for help…..
The story that followed is truly courageous and movie-like! Simon and Jack, never saw much of each other again. In 2012, someone was looking for Simon in an online climbing forum. It was Jack. Simon soon found out that, Jack had died in a climbing accident.
Simon, with the help of Jack and other climbers diary entries, decided to write about their time in Alaska together. The book, The Bond, came out in 2016, which served partly as a memoir, partly as wanting to tell their story.
We hope you enjoy this conversation as much as we did.
Let's find out what it means for Simon McCartney, to be Ridiculously Human.
Your fellow beings
Craig and Gareth
Other relevant points discussed and mentioned:
Music By
The Bambuseae Rhythm Section – Check them out here
Simon Van Gend Band – Check them out here
Right Hook Request
HOW CAN YOU SUPPORT THE PODCAST?
We know this is always a big one to ask and you hear it a million times but anything you can do to help us get our podcast out there into the ether will be massively appreciated!
Please tell Your Friends & Share Online