"If you want to be a bartender or work in the service industry, you need to understand that you are effectively working on Earth II"
Professional Bartender. Smiler. Mixologist. Entrepreneur. Joburg Boetjie. Dad. Entertainer. Cocktail Aficianado. Flair Specialist. Founder of The Perfect Serve.
It takes a special type of human to work in the hospitality industry. When people are out having fun, you are there to serve them. When you want to have fun, others are working. When your clientele are asleep, you are awake. When they are awake, you are asleep.
Our guest this week, Travis Kuhn, was born in Johannesburg, South Africa. Life got off to a bit of a delicate start because he contracted a bone infection called, Osteomyelitis. It was something which the doctors didn't know too much about at the time. Fortunately, there is no adverse long-term damage.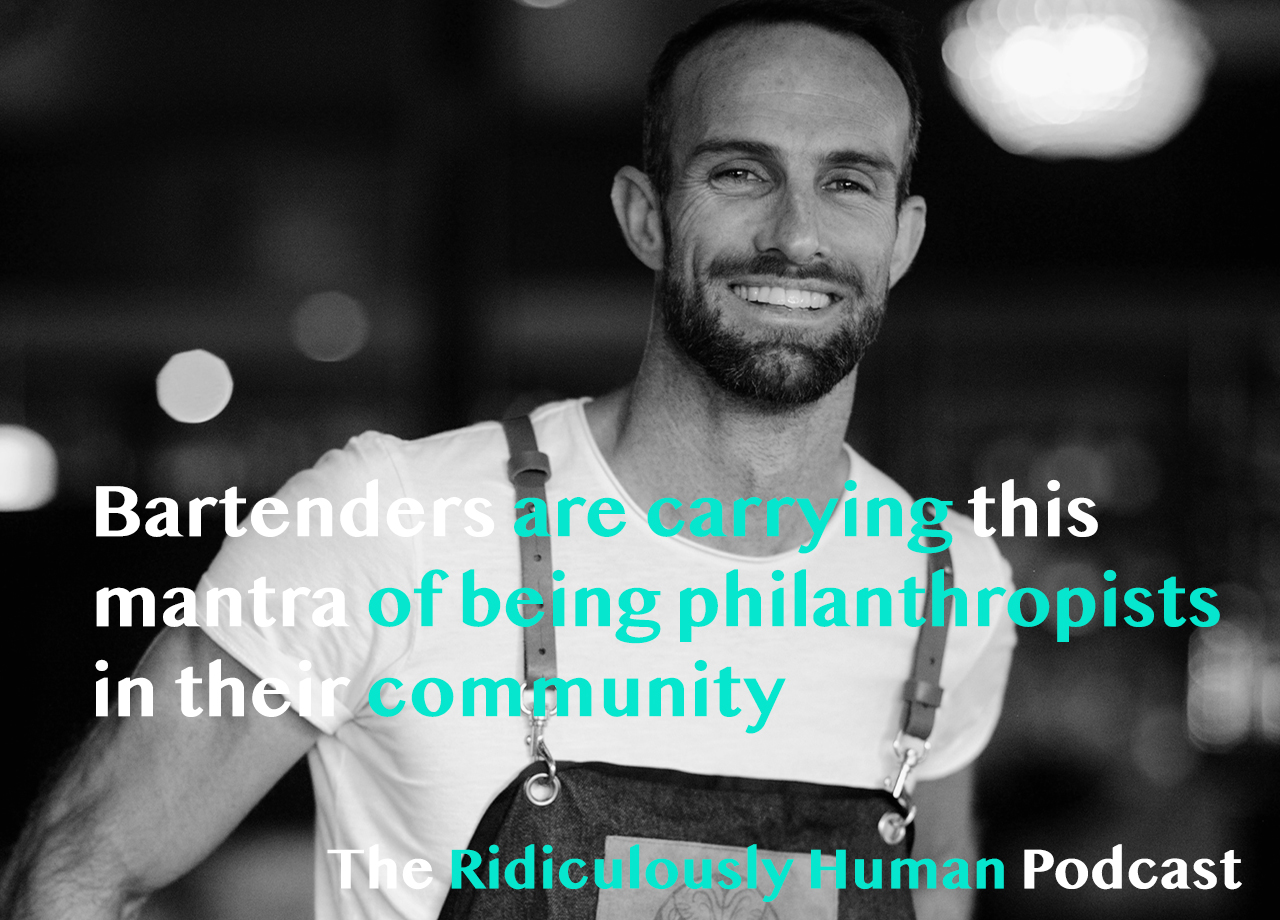 Travis enjoyed a good, yet challenging upbringing. Schools in South Africa can be a rough place for young kids, but he was fortunate to have an older brother who was extremely doting and protective of him.
After school, he became interested in being a bartender, because his brother was working in a cocktail bar which looked like a helluva lot more fun!
Travis practised every day on his own watching YouTube videos. He became exceedingly good and accomplished at it. He really made a name for himself within the industry and won pretty much every competition which he entered in his early days. He also got to travel the world by competing in competitions. It was a time for him to share ideas with and learn from other bartenders from around the world.
In 2018, at 38 years old, as a supposedly 'post-peak' bartender, Trav had his greatest achievement yet. He came 5th in the World Class Club Bartending Championships. To give that some context, this is a competition which is entered by 10,000 people, from 60 countries globally. It is the Wimbledon, of Bartending!
There are a ton of interesting things which we discuss in this Podcast conversation, to mention a few; South African schooling, sibling connection, the challenges of having a family and being a professional bartender, the art and science of mixology, being recognised for what you do, and of course his latest achievement at the World Class Club and an in-depth description of what it entailed.
We hope you enjoy this conversation as much as we did.
Let's find out what it means for Travis Kuhn, to be Ridiculously Human.
Your fellow beings,
Craig and Gareth
SHOW NOTES
Background, Context & Reference
Connect with Travis Kuhn:
Travis' World Class Club entry video
Other relevant points discussed and mentioned:
Music By
The Bambuseae Rhythm Section – Check them out here
Simon Van Gend Band – Check them out here
Right Hook Request
HOW CAN YOU SUPPORT THE PODCAST?
We know this is always a big one to ask and you hear it a million times but anything you can do to help us get our podcast out there into the ether will be massively appreciated!
Please tell Your Friends & Share Online