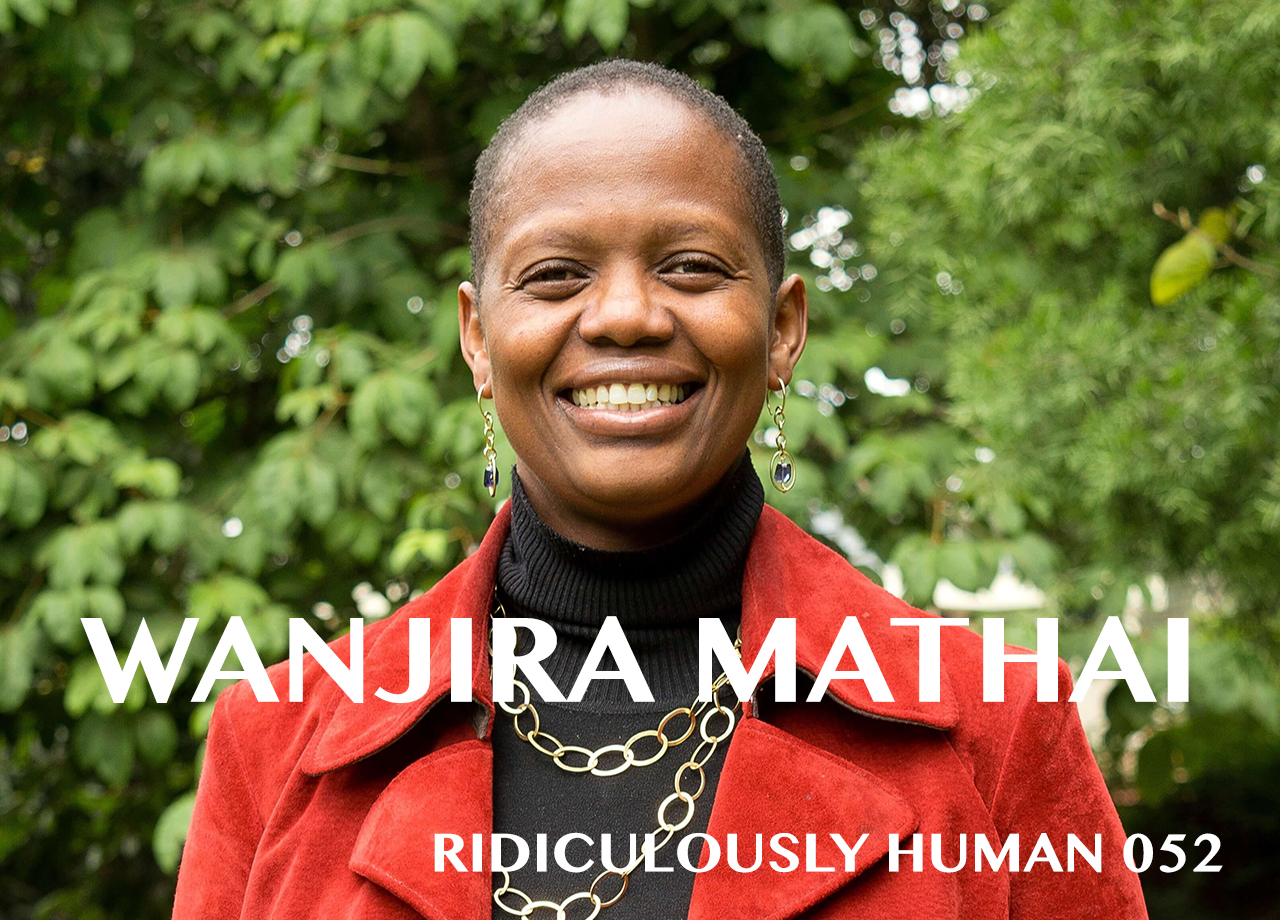 "Whatever you're doing, do it with the fullest intention. And then, when you're done make sure that you offer service to others.
Passionate Youth Advocate. Conservationist. Optimist. Leader. Kenyan. Environmentalist. Smiler. Storyteller. Tree Lover. African Lady. Movement Creator. Chairwoman of the Wangari Maathai Foundation.
The world, it would seem, is on a precipice when it comes to politics and the environment. It's unfortunate how the two go hand in hand and that generally, it is up to the outliers and individuals to stand up and fight for protecting our environment.
Our guest this week, Wanjira Mathai, knows better than anyone, the importance of fighting for what you believe in. Her mother, Wangari Maathai, was the Nobel Peace Prize Laureate of 2004, for her involvement in protecting and fighting for our environment and for her contribution to sustainable development, democracy and peace.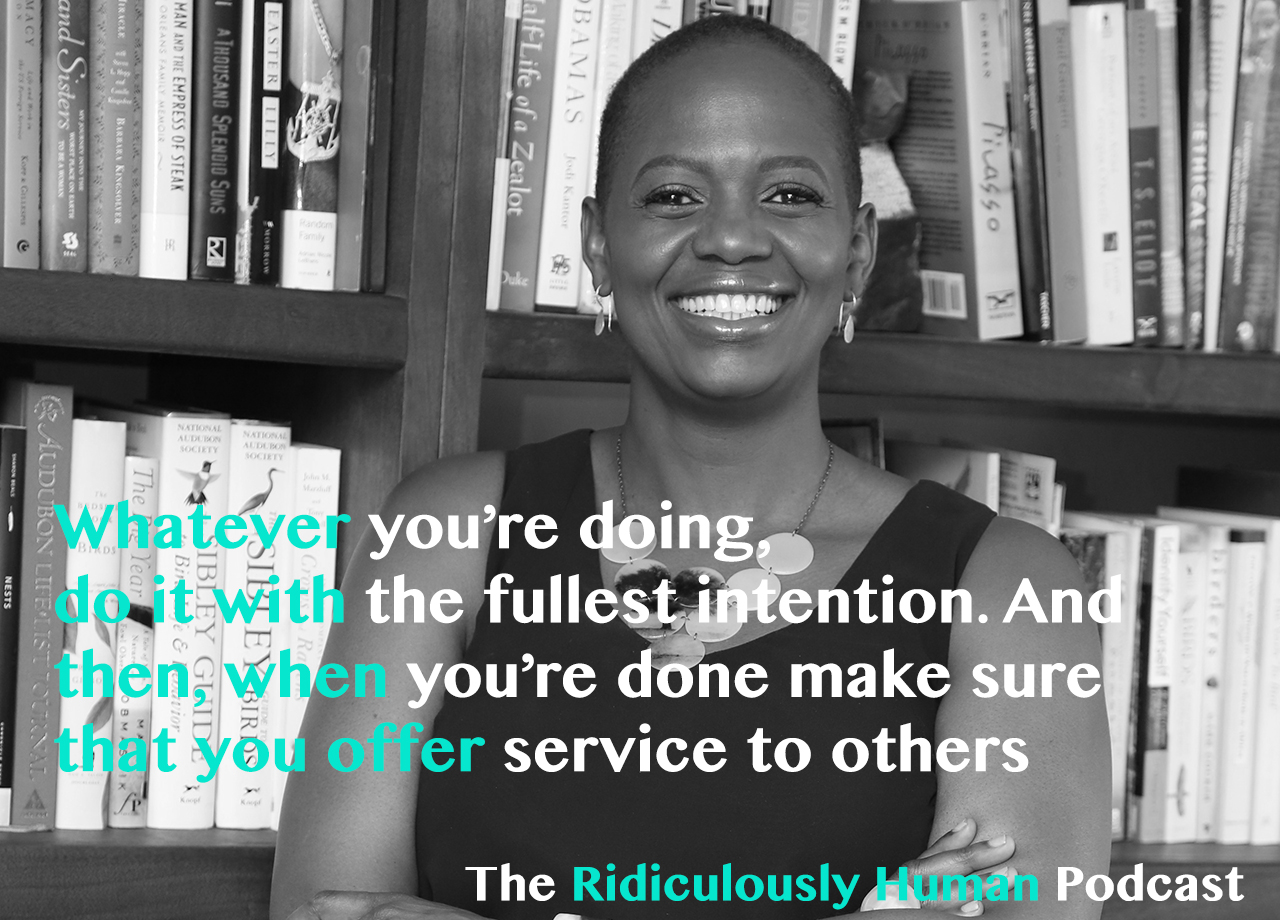 Wanjira was born in Nairobi, Kenya. Her parents divorced when she was young but she only recalls good memories of growing up between two households. She spent a lot of time on the farmland of her Grandparents and that's where she built a connection with nature early on in her life.
As youngsters, her Mom would always empower her and her brother by allowing them to explain themselves, even when they disagreed with their elders, like teachers.
Wanjira's mother, Wangari, was an exceptional lady indeed and deserves a great introduction. Wangari started the Green Belt Movement in 1977. She always fought against the establishment in the best interests of the environment and as a result, cultivated a movement of environmental consciousness and awareness. She was extremely generous and selfless in her life, she had no need for material possessions and she was also wickedly funny too. The Billion Tree Campaign was another successful movement which she started.
Wanjira is now a sharing her wisdom and knowledge with the aim of creating a better future. She has worked at the intersection of environment, energy and climate change her whole life. She is continuing her mother's legacy to inspire young people and future leaders towards positive mindsets, through character building and personal leadership programs run by the Wangari Maathai Foundation.
In the Podcast, we covered a lot of ground and spoke about many fascinating topics, including: Felix, the Young German activist responsible for the Trillion Tree Campaign, the importance of soil and why we need to protect it, the growth and restoration of forests around the world, the importance of green spaces within cities and of course youth development in Kenya.
We hope you enjoy this conversation as much as we did.
Let's find out what it means for Wanjira Mathai, to be Ridiculously Human.
Your fellow beings,
Craig and Gareth
SHOW NOTES
Background, Context & Reference
Connect with Wanjira Mathai:
Important Institutions Wanjira oversees
World Resources Institute – WRI
Other relevant points discussed and mentioned:
Music By
The Bambuseae Rhythm Section – Check them out here
Simon Van Gend Band – Check them out here
Right Hook Request
HOW CAN YOU SUPPORT THE PODCAST?
We know this is always a big one to ask and you hear it a million times but anything you can do to help us get our podcast out there into the ether will be massively appreciated!
Please tell Your Friends & Share Online