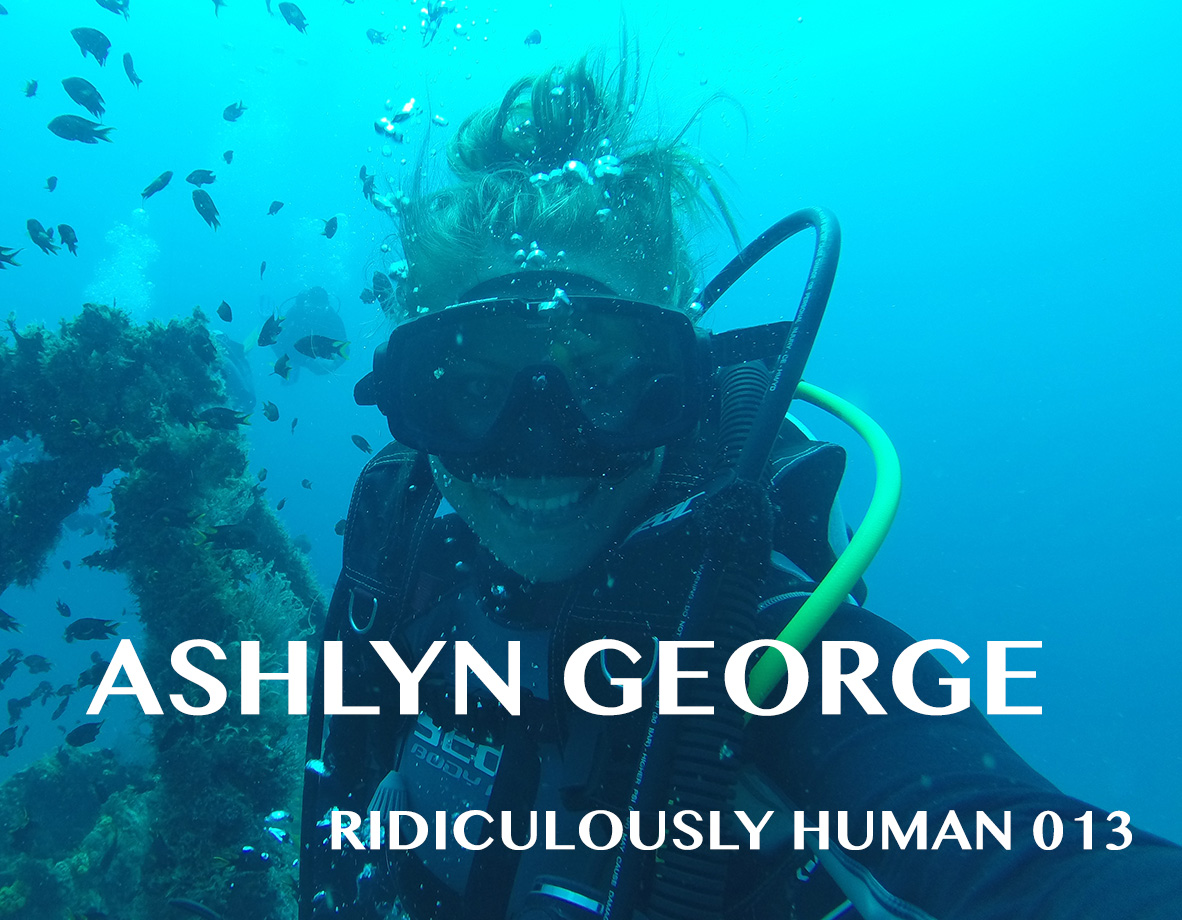 "Consuming experiences in life, is how and where I find my happiness and fulfilment"
Adventurer. Storyteller. Solo World Traveller. Motivational Speaker. Daredevil. Environmentalist. Dive Master. Ashlyn is going to inspire you to explore your 'backyard'.
When winter camping in temperatures of -20 to -40 degrees celsius is a hobby of your's, then it's fair to say that you are "Comfortable, with being Uncomfortable"
Ashlyn George is a self-confessed adrenaline junkie and lives for extreme adventures. She had travelled to 55 countries on all 7 continents, all by the age of 30! Some of her escapades include flying in a military jet with the Canadian Force Snowbirds and trekking a 120 kilometre trail in the Canadian backcountry, alone, while encountering 6 bears!!
Ashlyn was born in the province of Saskatchewan, Canada, in a town of 12 people! She grew up on her family farm, helping harvest the crops by doing things like driving tractors and combine harvesters (as you do!). At heart she will always be a true country girl, but now she is a lady of the world and when you hear her story it's easy enough to tell, she is not your average type of person!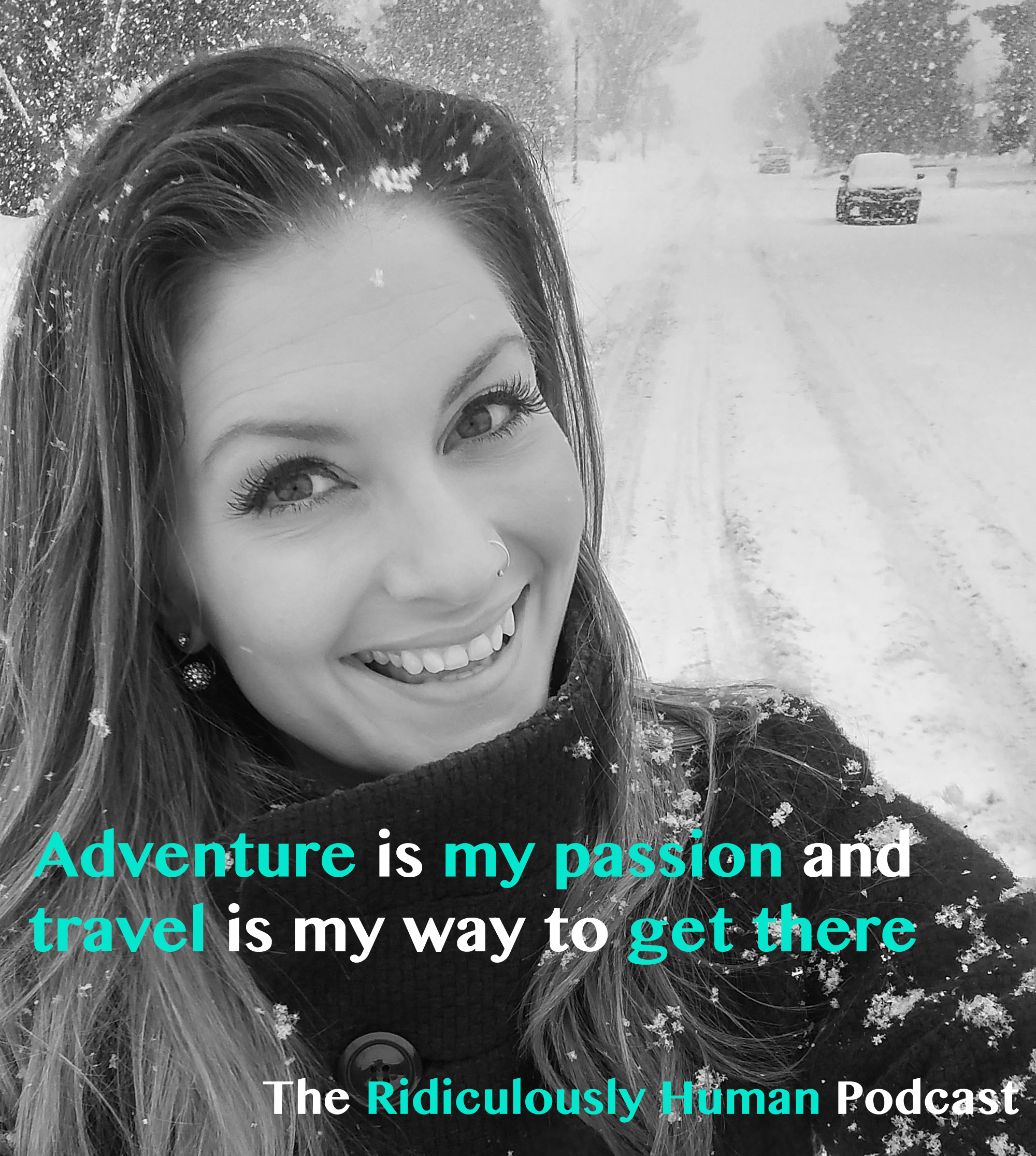 Her passion in life is to travel and experience as much as she possibly can in this world. So far, she has exceeded most people's wildest dreams in terms of travel experiences and adventures. Education is etched in her heart and one of the reasons why she decided to start travelling the world, was to further educate herself by getting immersed in other cultures and surroundings.
In the podcast, we hear about and discuss, lessons learnt growing up on a farm, saving and budgeting for travel, epic…and we mean EPIC adventures, sacrifices made to live the life you want, expense pie-charts, travel safety, creating a highly successful online business, Ashlyn's exciting future and so much more.
She is a sassy, smart and confident lady, who is currently trailblazing her way to creating the life she so desires. Being a former Saskatchewanderer, she now manages to live full-time by moonlighting as a social media influencer, speaker, blogger and storyteller.
Ashlyn is the type of person who you can sit back and just listen to her epic tales, adventures and advice for days on end. Even though her accomplishments, achievements and accolades stretch far and wide, she remains humble, genuine and great fun.
We hope you enjoy this conversation as much as we did.
Let's find out what it means for Ashlyn George to be Ridiculously Human
Your fellow beings
Craig and Gareth
Other relevant points discussed and mentioned:
Music By
The Bambuseae Rhythm Section – Check them out here
Right Hook Request
HOW CAN YOU SUPPORT THE PODCAST?
We know this is always a big one to ask and you hear it a million times but anything you can do to help us get our podcast out there into the ether will be massively appreciated!
Please tell Your Friends & Share Online