"Why not celebrate who we are?! We are not homogeneous in any way. My primary identity is that I am human."
ex-Gangster. Traveller. Entrepreneur. Restauranteur. Bodyguard. Smiler. Script Writer. Storyteller. Founder of The Make a Change Project.
Sadly, in many 3rd world countries where people live in ghettos, slums, townships, favelas, life is tough. Each day is a struggle, you need to have your wits about you, and you need to earn your street cred. The people and mentors you look up to are likely to be those who lead you down the wrong path, often to drugs and crime.
Our Podcast guest this week, Bernhard Baatjies, was born in Hanover Park, Cape Town. Hanover Park is known to be one of the most dangerous places in the world, a place where there is not much hope. His Dad was a well-known pastor and helped many people out, but not his own family.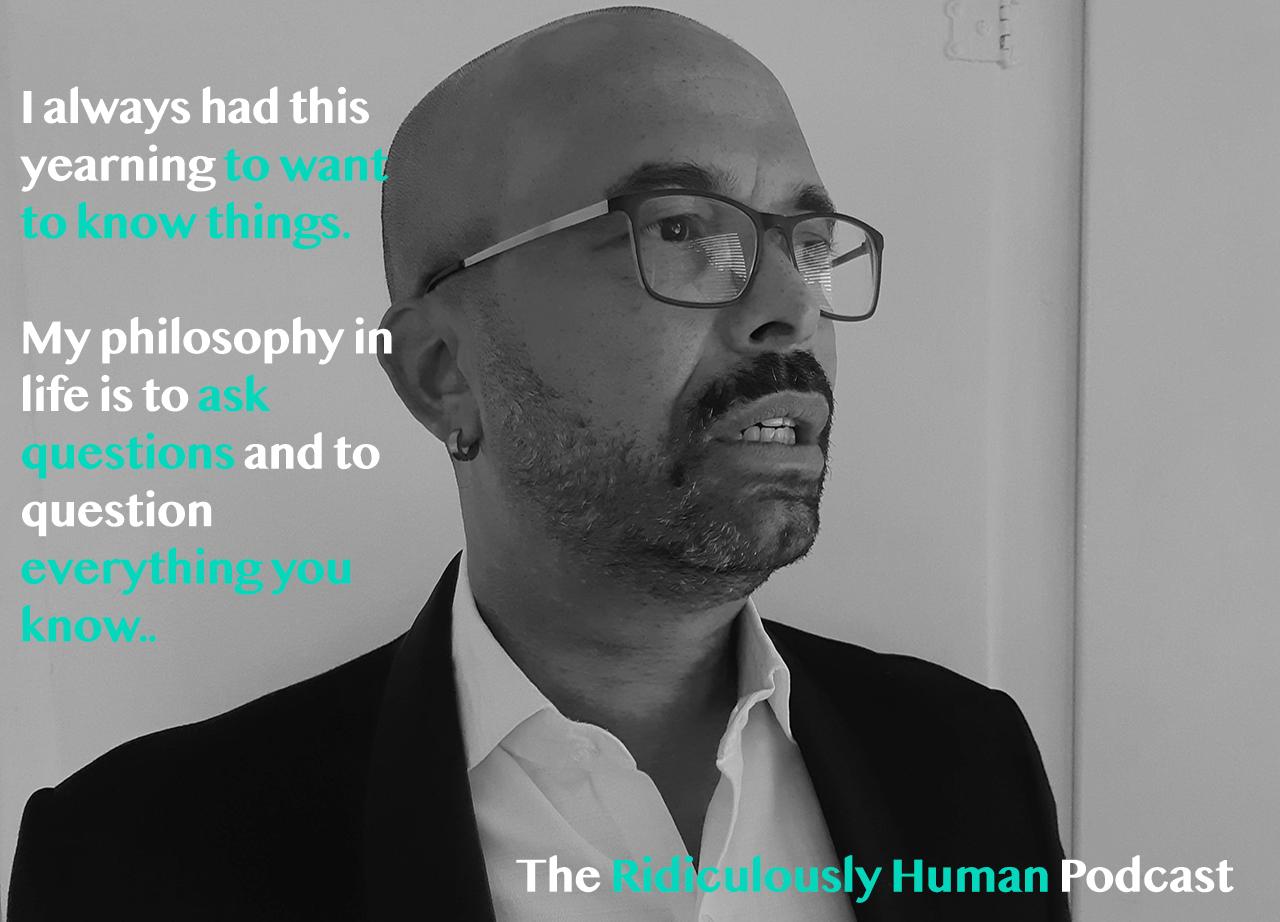 Small things, like walking to school were a treacherous affair for Bernie. A walk which should take 7 mins, would take him 30 mins, because he had to dodge the 'Wild Cats' and 'Americans', who were two of the local gangs in Hanover Park. At 16, he had become a gangster and started making zip-guns for their warfare.
Fortunately for Bernie, there was a spark inside of him. At 19, he jumped onto a train with the little cash he had and headed into the big smoke of Cape Town city. Thanks to one person believing in him and mentoring him, he got a job in a new bar which was opening up. That opportunity, together with his charisma, gave Bernie the trajectory he needed to take that first step into his new life, out of the Cape Flats.
A few years later, a slippery slope led him back into gangsterism. He got involved in the famous Brown's Club, through Cyril Beeka, one of the biggest gangsters in Cape Town at the time. Bernie was offered to manage and have a small partnership in the club. Something he couldn't really resist due to the partying, women, and drugs, seven days and nights a week.
An incident involving someone who was almost killed due to the security operation which Bernie was part of, really gave him the wake-up call he needed in life. He asked for permission to leave the gang and was granted that wish. Bernie would go on to live in Johannesburg, Bahrain and Thailand. He ran successfully eateries in all of those places.
Along the way, he met Donovan Marsh, who took an interest in Bernie's story and ultimately wrote a script and made a feature film about his own life called, Dollars and White Pipes. The script was actually the first 'book' that Bernie had read cover to cover.
These days, Bernie is married to his Norwegian wife. They run a charity called, The Make a Change Project, which supports his old community with a school creche and a weekly soup kitchen.
We hope you enjoy this conversation as much as we did.
Let's find out what it means for Bernhard Baatjies, to be Ridiculously Human.
Your fellow beings,
Craig and Gareth
SHOW NOTES
Background, Context & Reference
Other relevant points discussed and mentioned:
Music By
The Bambuseae Rhythm Section – Check them out here
Simon Van Gend Band – Check them out here
Right Hook Request
HOW CAN YOU SUPPORT THE PODCAST?
We know this is always a big one to ask and you hear it a million times but anything you can do to help us get our podcast out there into the ether will be massively appreciated!
Please tell Your Friends & Share Online