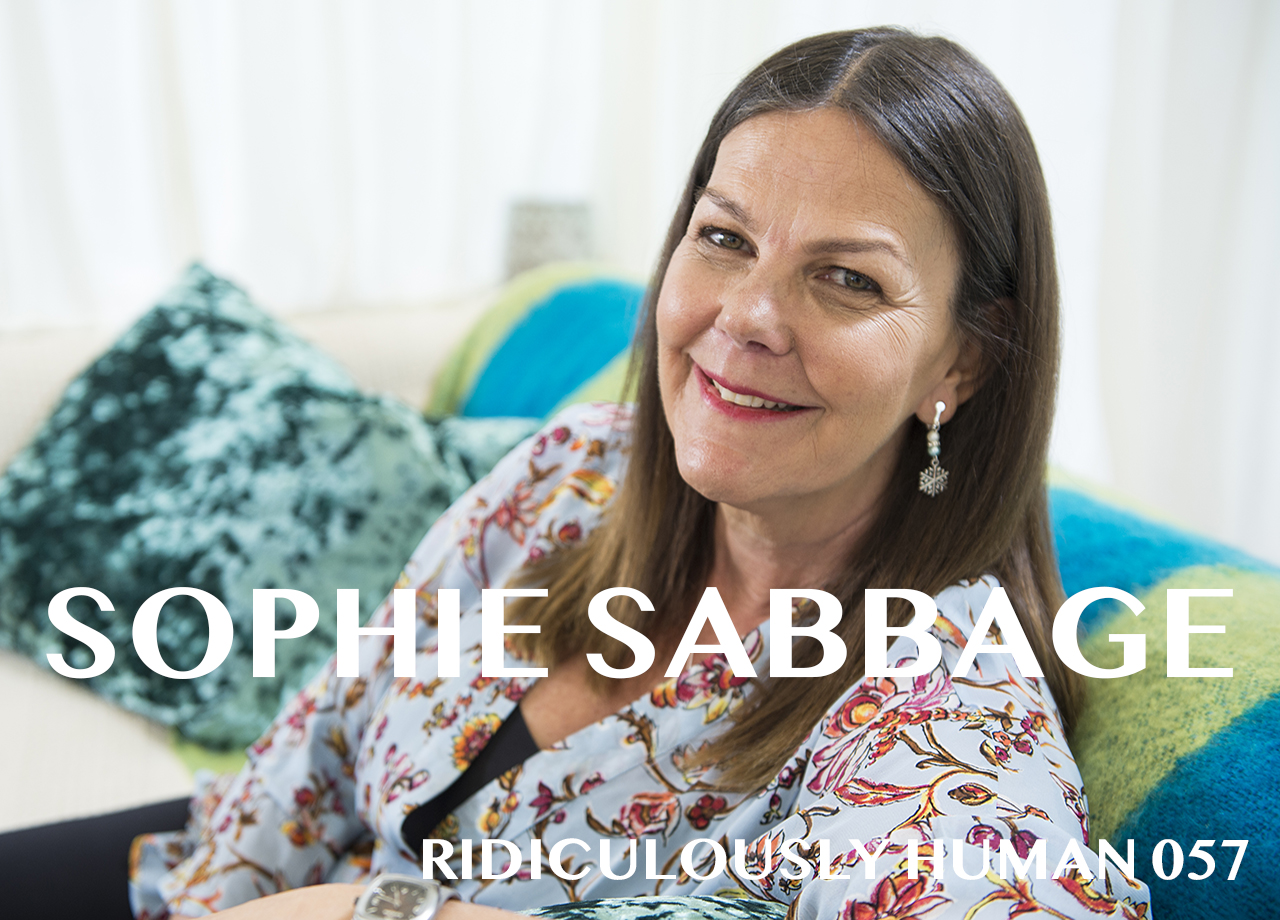 "I have since learned, that when we are brought to our knees, is when we can rise to our destiny"
Bestselling Author. Keynote Speaker. Teacher. Patient Activist. Transformational Facilitator. Cancer Convalescent. Authenticity Pacesetter. Sage. Luminary.
Have you ever stopped and had a think about your future and what it really means? Have you ever considered the thought that all living beings are terminal? There is not one person, one animal, or one living cell, which is going to survive eternally….
Our guest this week, Sophie Sabbage, is somebody who knows all too well how delicate and precious life is. Absolutely everything in her life was perfect. She ran a successful business, she was financially liquid, she was making a positive impact on other people's lives, she was married to the man of her dreams, she had a young daughter and her health seemed fine too. Until she had a sharp pain in her back. That's when her life would change forever…
Sophie grew up partly in London and partly in Wales. Her father was a Conservative Welsh MP, so she grew up in a political context and was privileged in a way. Growing up in that environment she saw a lot of entitlement and says that even from a young age, she saw it as unfair. An incident which involved a bomb being planted in their family home, made her start questioning life and how much she did and didn't know.
Sophie was diagnosed with late-stage 'incurable' metastasizing lung cancer in October 2014, at the age of 48. She was wracked with confusion and fear, after hearing she would likely be dead within 4 months. Fortunately, there were some turning points which shifted her thinking and trajectory.
Sophie started a blog three months into treatment, which helped a childhood dream of writing a book eventually materialise. Within five months, the tumours had gone and the cancer in her lungs had reduced by 70%.
Her book, The Cancer Whisperer, was an instant bestseller. It chronicles Sophie's extraordinary relationship with cancer. She offers a radically different way of relating to this disease both mentally and practically.
Tragedy struck again shortly after publishing her book, when they found 27 tumours in her brain. There was a rare complication and she became more sick than ever. In June 2018, she finished her most recent book, Lifeshocks: And how to love them.
If you have ever dealt with tough times in your life, pondered your own mortality or know someone with cancer, then we invite you to listen to this touching conversation.
We hope you enjoy this conversation as much as we did.
Let's find out what it means for Sophie Sabbage, to be Ridiculously Human.
Your fellow beings,
Craig and Gareth
SHOW NOTES
Background, Context & Reference
Connect with Sophie Sabbage:
Sophie's books:
Other relevant points discussed and mentioned:
Music By
The Bambuseae Rhythm Section – Check them out here
Simon Van Gend Band – Check them out here
Right Hook Request
HOW CAN YOU SUPPORT THE PODCAST?
We know this is always a big one to ask and you hear it a million times but anything you can do to help us get our podcast out there into the ether will be massively appreciated!
Please tell Your Friends & Share Online