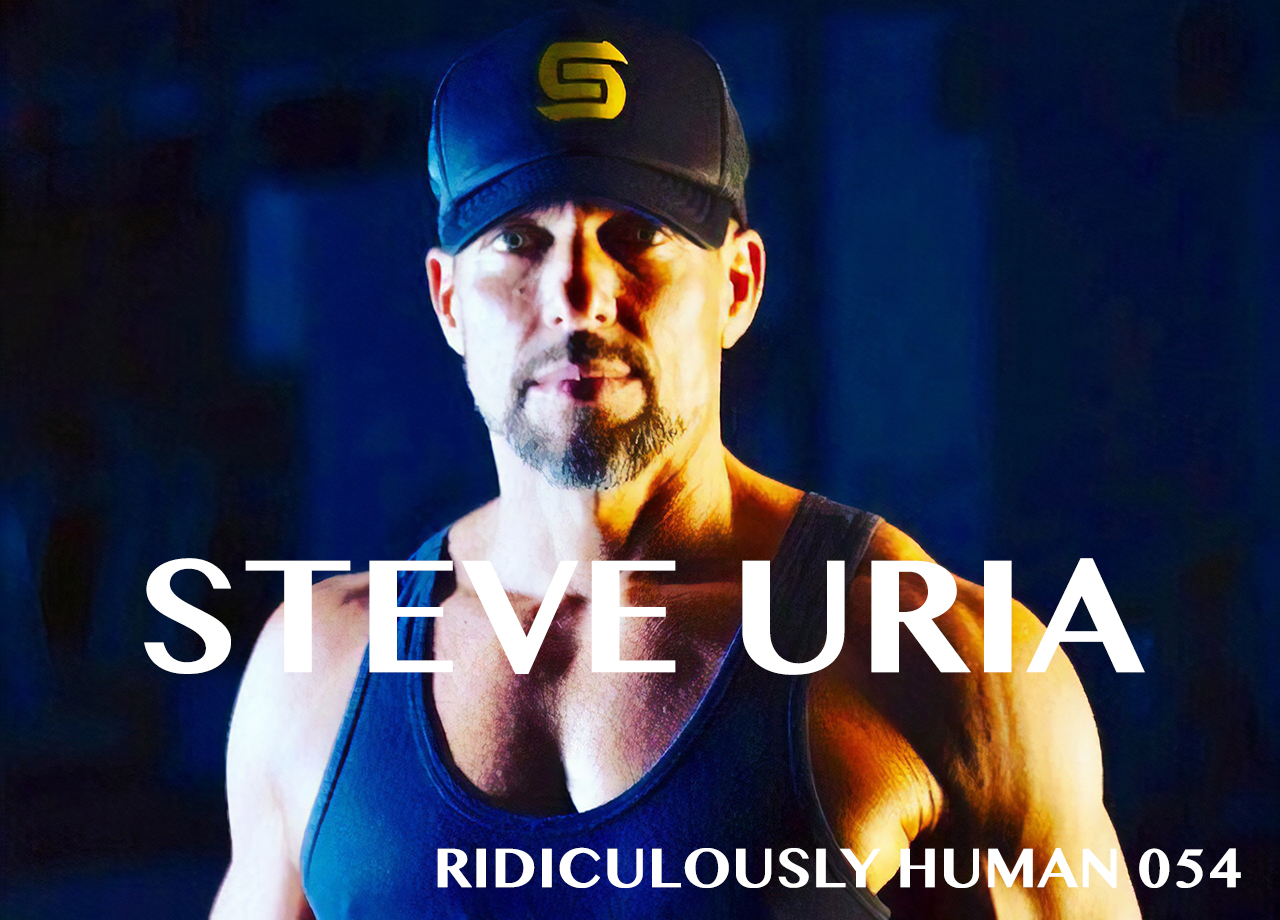 "I truly believe if you have a passion you will succeed. A dream stays a dream, a vision is something that you believe in and you work on. You never give up"
Founder and Creator of Switch Playground. Human Movement Specialist. South African. Expert Fitness Trainer. Entrepreneur. Mindset Master. Dad. Teacher. Smiler. Sincere Human.
To be an absolute expert at something in life, there is some sort of recipe which is required. You need to spend endless hours learning, practising, improving and refining your art. You need to live and breath it. Goals and dreams are one thing, but actually crystallising them into something meaningful and tangible requires a little more. You need vision, passion, tenacity and the right mindset.
Our guest this week, Steve Uria, is a man who has always known what his vision and purpose is. By becoming an expert on the human body and human movement, he has helped others be better versions of themselves through living a healthy and balanced lifestyle.
Steve hails from Johannesburg, South Africa, where he grew up as part of a Jewish community. He encountered anti-semitism on a few occasions which pushed him towards the idea of wanting to aspire to be more and not tolerate abuse.
He ventured into bodybuilding at 16 years old and immediately found his passion for understanding the human body. After studying a sports degree, he joined the Airforce. It was there where he cultivated a new type of mindset that has helped him through many challenging times in life and business.
Steve has constantly evolved as a serial fitness entrepreneur. Creating brands such as BLAST900 and SWEAT1000. His latest creation is the best of them all called, Switch Playground. Switch Playground is a dynamic, fun, upbeat, high tempo, boot-camp style class which changes every day so that you never get bored and it keeps the body guessing!
Family means everything to Steve but has certainly thrown him some challenges. His wife and 3 kids reside in Cape Town, South Africa, while he is striving to grow his business in New York City. Having a transgender child has been a huge awakening in his life. His youngest daughter, Tarin, knew from a young age that she was in the wrong body. The lessons his now son, Luke, has taught him about life are some of the most important he has learned.
For Steve, having the right mindset is everything. He tells us we need to be motivated, have discipline, be authentic and to always remain humble in life. This is a guy who is not afraid to say what he means and do what he believes in. He lives his passion and nothing is going to stop him from achieving his vision in life.
We hope you enjoy this conversation as much as we did.
Let's find out what it means for Steve Uria, to be Ridiculously Human.
Your fellow beings,
Craig and Gareth
Other relevant points discussed and mentioned:
Music By
The Bambuseae Rhythm Section – Check them out here
Simon Van Gend Band – Check them out here
Right Hook Request
HOW CAN YOU SUPPORT THE PODCAST?
We know this is always a big one to ask and you hear it a million times but anything you can do to help us get our podcast out there into the ether will be massively appreciated!
Please tell Your Friends & Share Online