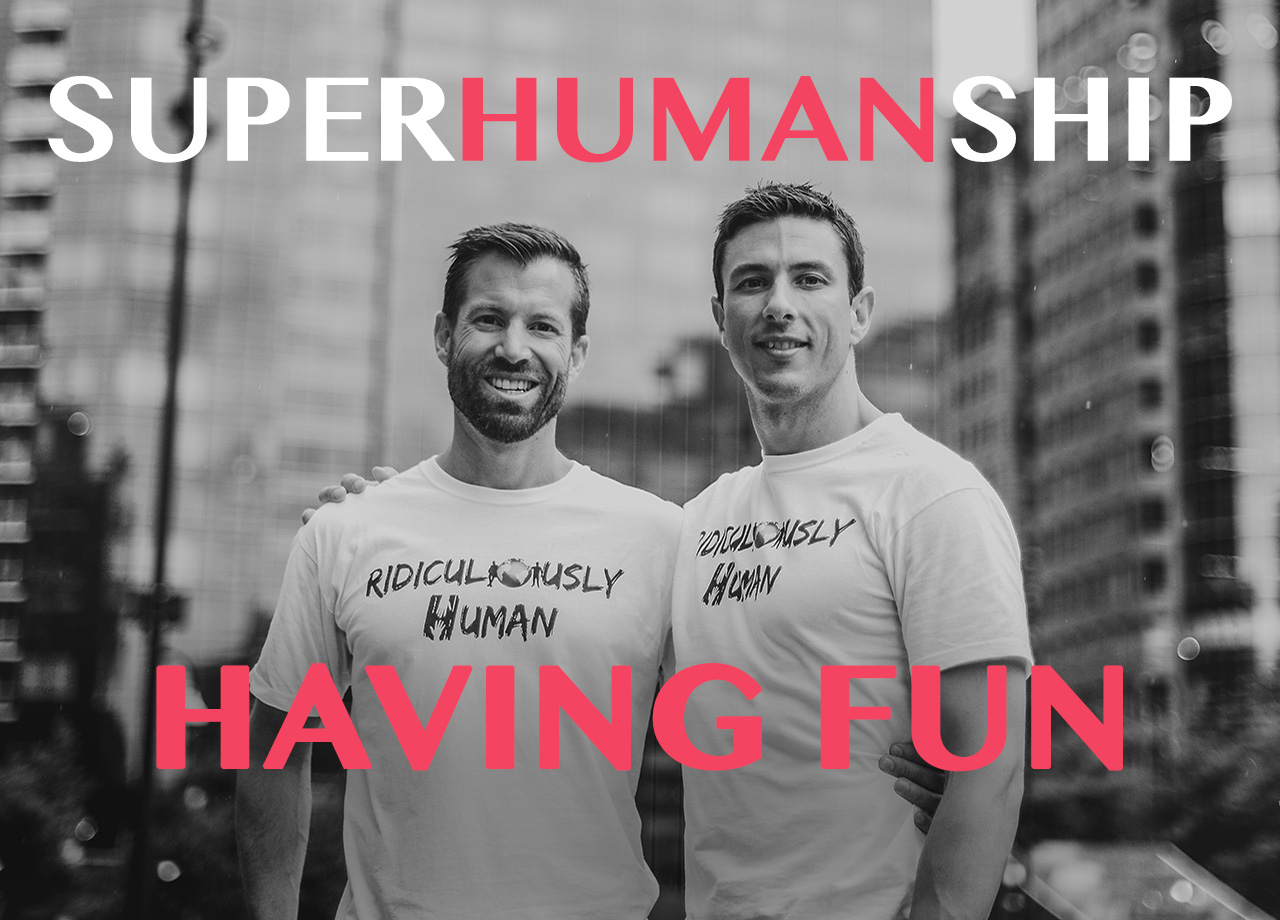 Superhumanship, is a bonus podcast series which we run, that is all geared towards authentic leadership. Each week we try to disseminate the wisdom shared by our guests and provide our two cents too.
We believe that in this day and age, we are all leaders and all people of influence. New age leadership, is upon us. So therefore, we need to adapt and all realise we have this amazing opportunity to contribute to this shift in micro-leadership and micro-influence.
This week we spoke about…
Childhood / Parenting / Relationships
Single Parent upbringing
Only meeting your Dad at 17. Instant forgiveness and reconciliation
Saying I love you more
Talking about our emotions
Not letting people offend you too easily
Everyone and every interaction is a teacher
Tough times can motivate.
Business
Being a victim of the big companies unethical practises
Understanding contracts you sign
Re-branding timing
Patience and perseverance and life goals
Not forcefully chasing progression
How some things are manifested over time
Making the most of an opportunity
What happens when you reach the goal
Influence
Helping and changing people through other means, not just financially
Yard stick – what you measure you're life, success and worth by
Giving back and charity – being transparent on costs and earnings
Life Lessons / Learning
Are you enjoying what you are doing
The difficulty of self-promotion
The importance of getting the fundamentals right
How intelligent musicians are
Innocent rock stars
Adulation – the truths
Living minimalistically
Having fun and laughing more
Fun and laughter are the secret ingredient to longevity
Music By
The Bambuseae Rhythm Section – Check them out here
Right Hook Request
HOW CAN YOU SUPPORT THE PODCAST?
We know this is always a big one to ask and you hear it a million times but anything you can do to help us get our podcast out there into the ether will be massively appreciated!
Please tell Your Friends & Share Online

Related Podcasts You Might Enjoy